Training schools that teach CNA classes in Springfield, Illinois that are open for enrollment are listed on this page. Call one of the facilities on this list to get details about program curriculum, class schedules, certification requirements, and the cost of tuition.
Capital Area Career Center
2201 Toronto Rd.,
Springfield, IL 62712
(217) 529-5431
http://www.capital.tec.il.us/
Lincoln Land Community College
5250 Shepherd Rd.,
Springfield, IL 62794
(217) 786-2200
http://www.llcc.edu/
Midwest Technical Institute
2731 Farmers Market Rd.,
Springfield, IL 62707
(217) 527-8324
http://midwesttech.edu/
New Start Inc.
1200 North 5th Street,
Springfield, IL 62702
(217) 522-3799
http://www.newstartinc.info/
If you are planning to become a CNA in this state, you must know what the prerequisites are. This will hasten, as well as make the process a lot easier. First of all, you must enroll in a training program that is approved by the state. These programs are offered by different institutions like colleges, high schools, and healthcare centers such as nursing homes. Training programs must provide at least 40 hours of nursing fundamentals and hands-on experience in a medical setting to qualify. All applicants must have 40 hours of clinical training in either a hospital or a nursing home. Most of the programs in the state can be completed within 6 months to training. The completion of a course will make you eligible to apply for the state's competency exams. If you have enrolled in a nursing course, you may still apply provided that you had covered the fundamentals of nursing and met the necessary amount of clinical training hours during your studies.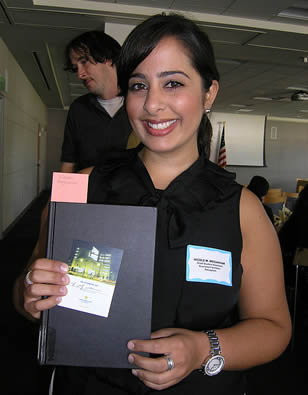 After completion of a course a program representative can help you schedule a time to take the competency exams to get your certification. The license exams for this state are composed to a written and a skills demonstration exam. In order to get your name entered in the registry, you have to pass all the exams. Unlike other states, the state of Illinois does not give certificates or licenses. Upon passing the competency exams, the applicants name will be entered in the online registry. Those that have completed military training courses with the basics of nursing assistant are still eligible to take the license exam and may become a nursing assistant in the state of Illinois. If someone fails the exam, they may be able to retake the exam up to three times without undergoing a retraining.
Springfield is the capital city of the state of Illinois. It is also the county seat of Sangamon County. Springfield happens to be the third capital for the state. According to the census of 2010 their total population was around 116,250 people, making it the sixth most populous city in the state. It has a total area of about 60.3 sq. miles, where 6.3 square miles of it is water. The city has a population density of 2,064 / sq. mile.
The Memorial Medical Center, St. John's Hospital, Springfield Clinic, and Southern Illinois University School of Medicine are some of the biggest employers in the city that are involved in health care. Other health care centers that you can avail in the city include Siebert & Sipes Podiatry PC, Psychiatric Assoc of Central Illinois, Sangamon County Department of Public Health, Springfield Priority Care, Koke Mill Medical Associates, Suicide Prevention Crisis Intervention, and many more. photo attribution: sanjoselibrary