The CNA classes in Portland, Oregon are all listed on this page. If you have any questions on how to become a nursing assistant, training schedules, or about requirements to become a nurses aide, feel free to contact them at the phone number provided.
Adventist Medical Center
10123 SE Market,
Portland, Oregon 97216
http://www.adventisthealthnw.com/
[Level 2 Nurse Aid Program]
Benson High School Nurse Assistant Program
546 NE 12th Ave.,
Portland, OR 97212
(503) 916-5100
http://www.bensonhs.pps.k12.or.us/
Caregiver Training Institute LLC
13909 SE Stark St.,
Portland, Oregon 97233
(503) 257-0117
http://cnatrainingoregon.com/
[Level 1 and Level 2 Nurse Aid Programs Available]
Caregiving Careers, Inc.
9011 SW Beaverton-Hillsdale Hwy, #1D-F,
Portland, OR 97225
(503) 257-011
http://www.mlehomecare.com/
Cascade Medical School Nurse Aide Training Course
4620 SE 67th Ave.,
Portland, Oregon 97206
(503) 788-310
http://cascademedicalschool.com/
[Level 1 and Level 2 Nurse Aid Programs Available]
OHCA/aQuire On-line CNA Training Course
11740 SW Parkway Suite. 250,
Portland, OR 97223
http://apply2care.com
Portland Community College Nursing Assistant Program
1626 SE Water Ave.,
Portland, Oregon 97214
http://www.pcc.edu/
[Level 1 and Level 2 Nurse Aid Programs Available]
Providence Health System Nursing Assistant Program
4805 NE Glisan Street, Portland, OR 97213
(503) 335-3599
http://providence.org/
[Level 2 Nurse Aid Program]
West Hills Health & Rehab Center CNA Course
5701 SW Multnomah Blvd.,
Portland, Oregon 97219
http://www.westhillshealthandrehab.com/
[Level 2 Nurse Aid Program]
As part of the Home Nursing Care Act, all nursing assistants must be registered to be able to work in a long-term nursing facility. The first step in the certification process is to enroll in a state-approved training program that is approved by the OSBN.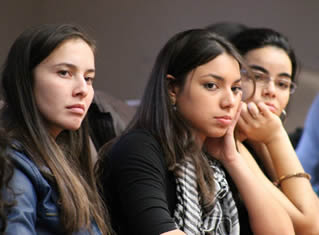 The training programs that are offered in Oregon are required to offer at least 75 hours of classroom lectures and another 75 hours doing on-the-job training. They are required to offer the curriculum that was created by the Board. The curriculum will cover the basic duties of a nursing assistant 1. These will include training in assisting in the patient's activities of daily living, assisting in bed making, caring for the patient's direct environment, doing infection control, learning the proper communication skills, and even emergency procedures such as CPR.
As soon as you complete your training, you can then apply for the license exam, which consists of a written/oral exam and a skills evaluation. The license exam in the state of Oregon is offered by the Headmaster Testing Company. To get your license, you will have to pass all the tests. If you do, you will receive in the mail your license. If you feel that you are not yet ready to take, you are given 2 years to do so.
If you want to further your career, you can take advance training programs. You can opt to become a nursing assistant 2 or a certified medication aide. Since these are advance certifications, you must have an active CNA 1 license and a good record to be accepted for training. Keep in mind that these training will also have their corresponding competency exams.
CNA licenses are valid for only 24 consecutive months. To renew, you must perform 400 hours of qualified work while under the supervision of a registered nurse. Work as a CMA can be considered as nursing assistant work, but not vice-versa. Since the NAR now has an online system, renewal can now be done through the internet.
Currently nursing assistants in Oregon make $27,000 a year on average depending on their level or expertise, length of employment and area where they work. Large cities such as Portland often have a high pay due to the increased cost of living.
This city is located in the northwestern part of the state of Oregon. According to the latest census, the city of Portland's population is now at 583,776 people. They are considered the 29th most populous city in the entire country. Portland also ranks top as the most populous city in the state of Oregon. Its neighboring county is Washington County as well as Multnomah County. It has a total area of 145.4 sq miles and a population density of 4,288.38/sq miles.
Examples of health care centers in the city include Portland Ear, Nose, & Throat Specialists, Portland Dermatology Clinic, LLP, Broadway Medical Clinic LLP, Portland Dermatology Clinic, LLP, Fanno Creek Clinic LLC, NCNM Clinic, First In Health Inc., Westover Heights Clinic, and many more like them. photo attribution: ufv