CNA Classes in Plantation, Florida that you can find on this page are all the certified nursing assistant classes that are open for you to enroll in. For more information about enrolling in CNA training in the city of Plantation, please call the number for one of the schools below.
All County Career Institute
4121 NW 5th Street, Suite 200
Plantation, Florida 33317
(954) 584-2274
Bell Education Center
1826 North University Drive
Plantation, FL 33322
(800) 540-6772
Carleen Home Health School CNA Training Course
1868 North University Drive, Suite 205
Plantation, Florida 33322
(954) 476-9090
Fagan Home Health School, Inc.
1802 North University Drive
Plantation, Florida 33322
(954) 741-2608
Plantation High School
6901 Nw 16Th Street
Plantation, FL 33313
Safety Keeper Career Training Institute
4121 Nw 5Th Street Suite # 216-A
Plantation, FL 33317
954-584-5862
The first step in becoming a nursing assistant is to complete a CNA training program. The training program should be approved by the state so that you will be allowed to apply for the state's license exams once you complete your training. For a program to be approved, it must offer its students at least 75 hours of theoretical lesson and 100 hours of clinical exposure. The students must also have the chance to see what it is really like in the actual healthcare setting. This method will be a great way to develop a strong foundation for their nursing assistant career. It can take about 6 months, more or less, to complete your training, depending on the program you enroll in.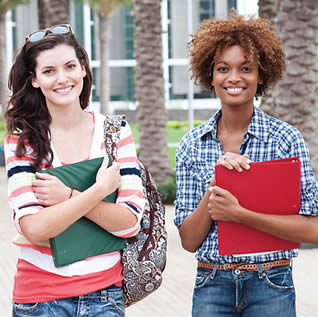 As a nursing assistant student, you will be taught in different concepts like infection control, mental health, therapeutic communication, personal care, resident's rights, and emergency care. You will also be trained in different skills that you will use in taking care of the patients like vital signs taking, assisting in ambulation, ROM exercises, the use of a bedpan, performing occupied bed making, and other basic nursing care skills. After you complete your training, you can then apply for the nurse aide license exam. You can also become a nursing assistant in this state through endorsement. For this type of application, you have a different set of requirements. You will no longer be required to retake the license examination. All you have to provide is a copy of your certification, exam results, and the results for the background checks. To learn the most recent certification requirements or check the licenses of training programs call the Florida Nursing Assistant Registry at (850) 245-4125.
This city is situated in Broward County. It is included in the Miami–Fort Lauderdale–Pompano Beach Metropolitan Statistical Area. According to the census of 2010, their total population was around 84,955. Its total area is approximately 21.93 sq miles. Its population density is 3,873.9/sq mile.
Health care centers that you can find in the area include Sunrise Medical Group, Better Care Home Health Services Inc., American Health Medical, Cora Health Services, Bluechip Healthcare Services, International Health Care Recruiter, Center of Psychological Effectiveness, Integrated Health Care, A Abortion Health Center Inc., Accurate Health Care Inc., Plantation Medical Clinic, US Healthworks, and many more. photo attribution: usdagov