The CNA Classes in Pensacola, Florida that are available for enrollment as of the making of this post are shown on this page. Contact one of the training facilities from the list below to get more information about enrolling in CNA certification nursing assistant training within the city of Pensacola.
George Stone Technical Center
2400 Longleaf Drive,
Pensacola, Florida 32526
(850) 941-6200
Medical Career Center
19 West Garden Street, 2nd Floor,
Pensacola, FL 32501
(850) 436-8444
Pensacola Junior College Nurse Assistant Training Program
5555 West Highway 98,
Pensacola, FL 32507
(850) 484-2254
Pensacola School Of Massage Therapy And Health Careers
2409 Creighton Rd.
Pensacola, FL 32504
850-474-1330
Superior in Home Care
1000 North New Warrington Road
Pensacola, FL 32506
(850) 456-9524
West Florida HS Advanced Technology
2400 Longleaf Drive
Pensacola, Florida 32526
(850) 941-6221
The road to becoming a nursing assistant in Florida is very easy if you know what the different requirements are. There are several different requirements that you must complete. Among them the most important are the completion of a state-approved CNA class, passing the background checks for criminal records, and passing the state competency examinations. The first two that where mentioned are all prerequisites to take the license exams. The training course will make you eligible to apply for the license exams while the background checks are done to protect the interest of the residents that you will take care of if you receive your license.  Other requirements for the application are documents such as fingerprint cards, ID photo, passport sized pictures, as well as the fees for the tests.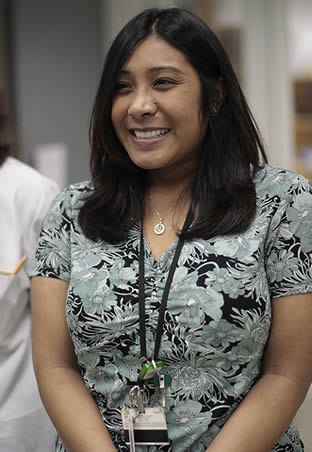 The state does not allow its nurse aides to work in any long-term healthcare centers if they do not have a certification. If you are a holder of a CNA certification that was issued from a different state, then you are welcome to apply for reciprocity. When applying for this type, you must have a license that has an active status. You will no longer be required to take this state's license exam since they will honor the competency examinations that you took in your state. You will only be required to submit a copy of your certification, the results of your exams, as well as the results for the background checks. Having records such as negligence, patient abuse, and malpractice can be grounds for rejecting your application. You can learn more about all of the current certification requirements and get additional info about downloadable forms and practice tests by calling the Florida Nursing Assistant Registry (850) 245-4125 or visiting http://www.doh.state.fl.us/mqa/cna/index.html.
This city is the county seat of Escambia County. It is included in the Pensacola-Ferry Pass-Brent Metropolitan Statistical Area. It has been nicknamed as "The City of Five Flags" because the government has five flags there. According to the census of 2010, their total population was around 51,923 people. It has a total area of 39.7 sq miles, and has a population density of 2,303.5/sq mile.
Health care centers that you can find within the city include Anchor Clinic LLC, Hope Medical Group, Baptist Medical Park, Physician's Physical Rehabilitation & Pain Managem, Emerald Coast P M & R Associates, Gentiva Health Services, Health Center of Pensacola, Safe Harbor Women's Resource Center, Superior In Home Care Inc., and many more. photo attribution: rocketboom