The CNA classes that are located in Omaha, Nebraska are listed here. The instruction shown here is recognized by the NE Nurse Aide Registry. For any questions about getting your nursing assistant certification training, please call the school number listed here.
Clarkson College
101 South 42nd Street, Omaha, NE 68131
(402) 552-3100
http://www.clarksoncollege.edu/
Nebraska Methodist College
720 North 87th Street, Omaha, NE 68114
(402) 354-7000
http://www.methodistcollege.edu/
Metropolitan Community College
Fort Omaha Campus, Omaha, NE 68103
(402) 457-2400
http://www.mccneb.edu/campuslocations/foc.asp
It is not that hard to become a nursing assistant in the state of Nebraska. There are only a few set of things that you must comply with in order to be eligible to apply for the Nurse Aide Registry.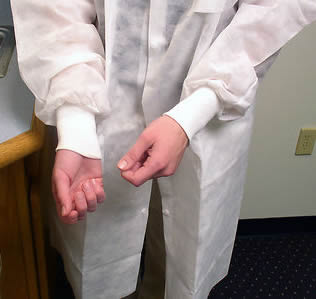 Before you are accepted as a applicant for the registry you must meet a few requirements, like being at least 16 years of age, passing the background checks, showing medical immunization test, and passing a math and English exams. Next is that you must have completed a certified NA training program These programs should offer no less than 75 hours of training. After completing the training, you must then apply and pass the license exams. If you are already working as a nursing assistant, then you must do this within 4 months from the start of your work.
Once you have taken the competency exams you will be placed on the Nebraska Nurse Aide Registry and be allowed to work in the state. After your name is entered on the Registry, you must maintain your status if you want to continue working as a nursing aide. In order to remain on the registry, you must have worked as a paid nursing assistant for at least 8 hours within the past 24 months in a medicare/medicaid nursing facility. If you are unable to do so, your license/certification will be considered lapsed. You can contact a representative of the registry to learn your current status by calling 402) 471-0537.
This city of Omaha is the largest city in the state. It is the county seat of Douglas County. It is located a few miles from the opening of the Platte River. It is also known as the "Gateway to the West". The city was founded on 1854. The name of the city means "Dwellers on the bluff". According to the latest census, their total population was around 408,958 people. This makes them the 42nd most populous city in the country. They have a total area of 118.9 sq miles and a population density of 3,370.7/sq mile.
The Alegent Health System, Methodist Health System, and the Nebraska Medical Center are thee of the largest employers in the city. Other health care centers that are located in the area include Midwest Urgent Care, Pearson Chiropractic: A Family Wellness Center, Heart Consultants, Kolbeck Nabity Bossert & Simmons OB-GYN LLC, and many more.