The CNA Classes in Miramar, Florida that are shown on this page offer the most recent certified nursing assistant classes that are open to the public.  If you have any questions about training in this city, please call the number provided for you below.
Allied Health Training Center
3218-22 South University Drive,
Miramar, FL 33025
(954) 967-8594
Concorde Career Institute
10933 Marks Way
Miramar, FL 33025
954-731-8880
Everglades High School
17100 Sw 48Th Court
Miramar, FL 33027
Miramar High School
3601 Sw 89Th Avenue
Miramar, FL 33025
Trinity Vocational School
6151 Miramar Parkway, Suite 101
Miramar, FL 33023
954-986-1794
Only nursing assistants who have a certification are allowed to work in healthcare facilities as a nursing assistant. If you are a holder of a CNA license that was issued from a different state, you are still welcome to work in this Florida. When you are applying through endorsement, you must make sure that you have an active license.  You will be asked to provide proof of your training by submitting a copy of your certification, exam results, and the results of the criminal background checks that are done at both federal and state level. Having records like theft, patient abuse, neglect, or malpractice, may affect your application.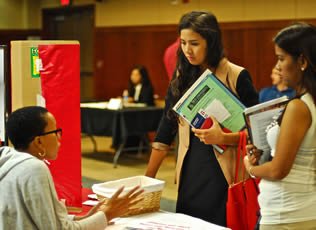 If you are not a holder of a certified nursing assistant license, then you must take the license exams that are conducted by Prometric. To become eligible for this exam, you have to complete the necessary requirements. The most important requirements are the completion of a state-approved training program, and passing the federal and the state background checks. You must also be at least 18 years old and a holder of a high school diploma to become a nursing assistant. Other requirements for the application include submitting an ID photo 2 passport size pictures, fingerprint cards, transcript of records, and the payment for the exams. The nurse aide licenses in this state must be renewed every two years. You have the option to renew your license by applying via online. You can fill up the application form at http://www.doh.state.fl.us/mqa/cna/index.html.
This city is situated in Broward County. It got its name from the Miramar district of Havana, Cuba. It is also included in the South Florida metropolitan area. The city's motto is "Beauty and Progress". According to the 2010 census, their total population was around 122,041 people It has a total area of approximately 31.0 sq miles and has a population density of 3,937/sq mile.
The Humana Medical Plans, the Caremark Miramar Pharmacy, and the Quest Diagnostics are three of the biggest employers in the city. Other health care centers that you can find in the area include Interventional Pain Physicians of Miramar, Crystal Home Health Service, Genesis Women's Healthcare Specialists, Vohra Health Care, Coram Healthcare, Margolis Michael Doctor of Osteopathi, and many more. photo attribution: usaghumphreys