CNA Classes in Melbourne, Florida that are currently open for enrollment are all listed below.  To receive additional details about signing up for training, certification requirements, cost of program tuition, or class schedules, please contact the training facilities listed below through the phone numbers listed on this page.
American Red Cross Nurse Assistant Program
1150 South Hickory Street
Melbourne, Florida 32901
(321) 723-7141
Brevard Community College Nursing Assistant Training Program at Melbourne High
74 Bulldog Blvd.
Melbourne, Florida 32901
(321) 952-5880
Brevard Community College CNA Class at Palm Bay High School
101 Pirate Lane
Melbourne, FL 32901
(321) 952-5900
Florida Medical Training Institute
129 Hibiscus Blvd., Suite M
Melbourne, FL 32901
(321) 724-5800
Keiser College C.N.A. Class
900 South Babcock Street
Melbourne, Florida 32901
(321) 409-4800
Perfect Timing Institute Nurse Aide Course
115 Hickory Street
Melbourne, Florida 32904
(407) 725-5100
Only those who have a nurse aide certification will be allowed to work in healthcare facilities as a nurse aide. If you are a holder of a certification, you are very welcome to apply in this state through endorsement. As a holder, you will no longer be required to take the state's competency exam. According to the state's requirements, you must submit a copy of your certification, your examination results, as well as the results for the background checks that are done at both federal and state level.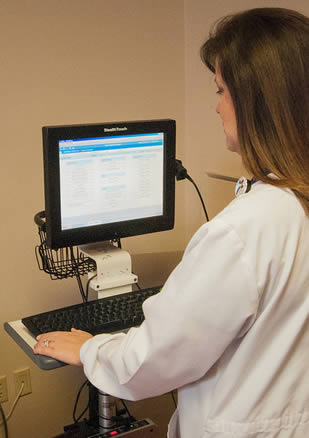 If you have not yet received any proper training, you will not be allowed to take the license exams. The training program that you enroll in should be approved by the state. These programs offer its students at least 75 hours of classes and 100 hours of clinical skills training. They can be completed within 6 months, more or less, depending on the program you choose. After the completion of the program, you can then apply for the exams. Keep in note that the certifications in this state expire every 2 years. If you wish to continue your work, you must renew it before then. You have the option to either mail in your renewal forms, or apply through the internet. You can find a copy of the forms at http://www.doh.state.fl.us/mqa/cna/index.html.
This city is in Brevard County. It is also included in the Palm Bay – Melbourne – Titusville, Florida Metropolitan Statistical Area. It is considered as the second largest city in both size and population in the county. They have a total population of 76,068 during the 2010 census. Its total area is 39.6 sq miles and has a population density of 2,518.8/sq mile.
This city is primarily served by four hospitals. Those are the Holmes Regional Medical Center, Wuesthoff Medical Center Melbourne Campus, and Kindred Hospital. Other health care centers that you can find in the area include Premier Urgent Care, Dairy Road Urgent Care, Melbourne Urgent Care Inc., Omni Healthcare, Comprehensive Health Care, and Baytree Behavioral Health. photo attribution: usdagov