The CNA Classes in Kissimmee, Florida that are currently open for enrollment are shown to you in detail on this page. Contact one of the state of Florida licensed training facilities shown on this page to get details about tuition fees, classroom schedules, and program curriculum.
Gateway High School Health And Medical School
93 Panther Paws Trail
Kissimmee, FL 34744
407-935-3600
Osceola High School
420 S. Thacker Ave
Kissimmee, FL 34741
407-518-5400
Professional Academy Of Health
1350 East Vine Street
Kissimmee, FL 34744
407-870-9423
Rose Training Institute
800 Rose Ave
Kissimmee, FL 34741
863-292-8101
Technical Education Center at Osceola
501 Simpson Road
Kissimmee, FL 34744
407-344-5080
One way of becoming a nursing assistant in this state is by undergoing proper training in a CNA training course. These courses must be approved by the state so that you will become eligible to take the license exams after finishing your training. In order to complete these programs, you must meet the necessary hours in both lectures and training. For this state it is about 75 hours of lectures and 100 hours of training. You will have the chance to work in an actual clinical area while you are still training, and you will be placed under the supervision of a registered nurse while you are there.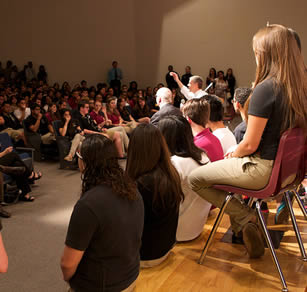 After you graduate from your training, you can then take on the state's competency exams. Before you can do so, you have to send your completed application form along with the rest of the required paperwork. You will need to submit your transcripts, ID photo, fingerprint cards, 2 passport sized pictures, and the payment for the background checks. You will not be allowed to take the exams if you have criminal records that will prevent you from practicing in this state. This rule also applies to those who wish to work through endorsement. Since the examinations for this state are handled by Prometric, you can find other detail about the exams as well as other necessary information at www.prometric.com.
This city is in Osceola County. It is also the county seat of the said county. The city is a major city of the Orlando-Kissimmee-Sanford, Florida, Metropolitan Statistical Area. According to the census of 2010, their total population was around 59,682. It has a total area of around 17.32 sq miles, and has a population density of 3,445.8/sq miles.
Health care centers that you can find in the area include McCoy Vision Center, Advanced Health Care Group Inc., American Home Companions Inc., MD Diagnostic Specialists, Obstetrics & Gynecology Associates, DDC- DNA Diagnostics Center, Verne Chiropractic Clinic PA, and many more. photo attribution: departmentofed