The CNA training courses in Gaithersburg, Maryland that are available for enrollment are listed on this page. For more information about their certified nursing assistant classes, please call the number provided below.
Watkins Mill High School Medical Careers Program
10301 Apple Ridge Road, Gaithersburg, MD 20879
(301) 840-3959
http://www.montgomeryschoolsmd.org/schools/watkinsmillhs/
Morning Star Academy
101 Lakeforest Boulevard, Suite 402, Gaithersburg, MD  20877
(301) 977-7393
http://www.mhec.state.md.us/utilities/pcs_search/pcs_school.asp?ID=347
If you want to become a nursing aide, you should know what the job entails. A nursing aide is defined by the law as an individual who is routinely performing nursing tasks that have been delegated by a licensed nurse, for pay. All individuals who fall under this definition are required to register themselves to the Nurse Aide Registry, which is overseen by the Maryland Board of Nursing.  To become a nursing aide, you must complete a state-approved training program. The hours required for training programs that are approved by the state of Maryland are currently at least 100 hours worth of clinical experience and classroom instruction. During class course work you will learn the basic nursing skills to help you pass the final exam to get your certification.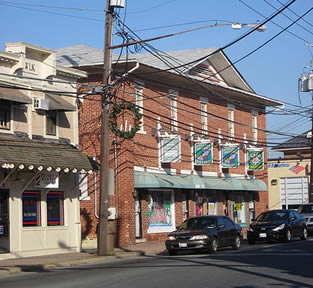 After you complete your training, you will then take on the competency exams. These exams are composed of a written and a skills evaluation exam. In order to be allowed to be eligible for the registry, you must pass all of them. To apply for the exams you must send in a completed application, submit to a criminal background screening, and pay a small certification fee. The testing is conducted by the Maryland Geriatric Nursing Assistant Testing Service. You can call them at 866-257-6470 to find out how to get the proper forms and set a test date.
Those who took nursing aide training are not the only ones who are allowed to apply for the exams. Nursing students that have met the requirements, including the number of clinical hours, may also apply. Nurses from other countries may also do so but they must first get authorization from the Board to take the test. You can contact them with your questions or to receive the latest requirements at 410-585-1990.
This city is a part of Montgomery County. It is also a part of the Washington-Arlington-Alexandria, DC-VA-MD-WV Metropolitan Statistical Area. You can find this city a few miles north west of Washington, D.C. Gaithersburg is also known as  G-Burg. It began in 1802 and was originally known as Log Town. According to the latest census, their total population was at 59,933 people. It has a total area of approximately 10.2 sq miles, where almost all of it is land. A major road that you can use to gain access to the city is the Interstate 370.
Health care centers that you can find in the area include Community Clinic Inc., The ARC of Montgomery County, Eastern Healing Center Healing Center, Victory Home Health Care, Urgent Care, Kentlands Medical Associates, Optimum Care Health Services, The Arora Group Inc., Green Ridge Behavioral Health, Healthcare Resource Network, Holy Cross Hospital, Child Center and Adult Services Inc., and many more. photo attribution: dougtone