The CNA Classes in Gainesville, Florida that are currently available are shown here. For more information about taking certified nursing assistant classes, state registry requirements, or classroom schedules, please call the number for the school below.
City College Nurse Aide Training Course
2400 SW 13th Street
Gainesville, FL 32608
(352) 335-4000
Express Training Services, LLC CNA Course
3911 Newberry Road, Suite B
Gainesville, Florida 32607
(352) 338-1193
Gainesville Job Corps
5301 Northeast 40 Terrace
Gainesville, Florida 32609
(352) 377-2555
Insititue of Health Professions
1900 Northwest 13th Street
Gainesville, Florida 32609
(352) 955-6707
Santa Fe Community College
3000 Northwest 83rd Street, W 201
Gainesville, FL 32606
(352) 395-5731
The first step in becoming a nurse aide in this state is by enrolling in a CNA training course. The course must be approved by the state for you to become eligible to take the license exams afterwards. A state-approved program must offer its students at least 120 hours of training hours of lectures and clinical exposure. This clinical training will take place either in a hospital or a nursing home. Most programs can be completed within 6 months, depending on the program you enroll in. There will be cases that it will be shorter or longer than the average time.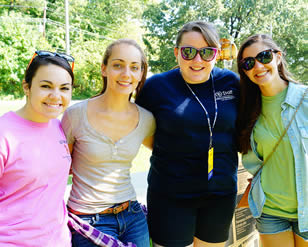 Aside from the completion of a training program, you must be able to pass the background check in order to take the exams. According to the rules, you will not be able to take the exams if you fail the background check. You will also not get any refunds for failing any part of the exams. Other requirements for application include passing 2 ID photos, fingerprint cards, high school, diploma, as well as the payment for the fees for the exams. You must also be at least 18 years old to qualify for the exams. If you do pass the exams, you will be notified and be given your license within 14 days after taking the exams.
CNAs from other states are no longer required to take the exams. They will also have different requirements that must be submitted if they wish to work in the state. Examples of these requirements include submitting the results for the exams, a copy of the certification, and the background check results. You can call the Florida Nursing Assistant Registry at (850) 245-4125 with any additional questions.
This is the county seat of Alachua County. It is also the largest city in the county. Gainesville is the principal city of the Gainesville, Florida Metropolitan Statistical Area. Its total population was 124,354 residents during the 2010 census. It has a total area of approximately 49.10 sq miles and has a population density of 2,028.5/sq mile.
Examples of health care center that you can find in the area include Bread & Roses Women's Health Center, All Women's Health Centers, The Laser & Outpatient Surgery Center LLC, Fresenius Medical Care, Park Meadows Heath & Rehabilitation Center, STD Test Express, and Absolute Health Center. photo attribution: udalumni