The CNA Classes in Fort Myers, Florida that are shown on this page are all the approved school courses that are open for enrollment. For more information about enrolling in training, just call the number for one of the schools provided below.
Horizon Healthcare Institute
3677 Central Avenue, Suite I,
Fort Myers, FL 33901
(239) 939-1992
American Red Cross
7173 SW Cypress Drive,
Ft. Myers, FL 33907
(813) 936-0203
Careers in Health Care
3949 Evans Avenue,
Ft. Myers, Florida 33901
(941) 939-1228
Lee County High Tech Center Central Nursing Assistant Course
3800 Michigan Avenue,
Fort Myers, FL 33916
(239) 334-4544
South Fort Myers High School CNA Program
14020 Plantation Road,
Fort Myers, Florida 33912
(239) 561-0060
Med-Life Institute
2950 Winkler Avenue, Unit 1201,
Fort Myers, FL 33901
(239) 603-6632
There are different requirements that must be complied first before you can become a nursing aide. Some of the requirements may take you a couple of years to accomplish. For example, you must be at least 18 years of age to enroll in a training program and have a high school diploma or something that is equivalent to it. The CNA training programs that you enroll in should be approved by the state to make sure that you will be able to apply and take the license exams after you complete your training. It will take you about 6 months to complete your training, depending on the schedules of the program you select.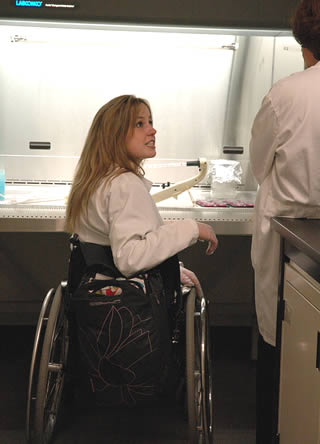 The competency examinations for this state are being handled by Prometric. Their exams are made up of a written and a skills demonstration exam. In order to get your license, you have to pass all the exams. You can also have an oral exam instead of a written as the first part of your exam. To do this, you must send a letter of request during your application. If you pass the license exams, you will receive a notice along with your certification 14 days after you have taken the exams. This will depend on the completeness of your documents during your application. The request for the transcript of records sometimes cause a delay in the release of the results since it takes a few days for them to process.
If you are already a holder of a nurse aide license that was issued from a different state, you will no longer be required to take the exams of this state when you apply for reciprocity. You will also have a different set of requirements when you apply to work in Florida. You will need to submit a copy of your certification, the exam results, and the results for the background checks. During your application, you have to make sure that you still have an active license.
This is the county seat of Lee County. It is a principal city in the Cape Coral-Fort Myers Metropolitan Statistical Area. According to the 2010 census, their total population was around 62,298 people. It has a total area of approximately 40.4 sq miles and has a population density of 1,542.0/sq mile. This city was founded back on March 24, 1886.
Health care centers that you can find in the area include Apex Physical Therapy Concepts In Rehab, Get A Grip Grab Bars Inc, The Fort Myers Eye Center, Advanced Physical Therapy & Rehabilitation, Grant Eyeglasses, Planned Parenthood of Southwest and Central Florida, Inc., Orthodontics Exclusively, and Golden Girls Care Inc. photo attribution: aaet