The CNA Classes in Fort Lauderdale, Florida that you can find on this page are all the certified nursing assistant classes that are open for enrollment as of the moment. Contact the training facilities listed on this page for additional details about enrolling in a college course or health care program in this city.
City College Nurse Aide Class
1401 West Cypress Creek Road
Fort Lauderdale, Florida 33301
(954) 492-5353
El Janes Institute Nurse Aide Training Course
701 North West 18th Avenue
Fort Lauderdale, FL 33311
(954) 728-8400
Florida Nursing Assistance Academy
5460 North State Road 7 Suite 101
Fort Lauderdale, FL 33319
954-733-5334
Marlene's Training Center
5460 N. State Rd 7 Suite 113-114
Fort Lauderdale, FL 33319
954-533-9608
Health Education Learning Programs
3075 West Oakland Park Blvd.,
Fort Lauderdale, Florida 33311
(954) 486-5506
Ankod Technical Institute
4960 North Pine Island Road
Fort Lauderdale, FL 33351
(954) 776-4110
Barna College of Health Sciences
1050 NE 5th Terrace,
Fort Lauderdale, Florida 33304
(954) 525-5069
Stranahan High School
1800 Sw 5Th Place
Fort Lauderdale, FL 33312
Passing the license exam that is conducted by Prometric is a necessary step in getting your CAN license. You cannot work in Florida without a license. The exam has two parts, a written and a skills demonstration exam. To get your name entered in the registry and receive your license you must pass both parts to get your license.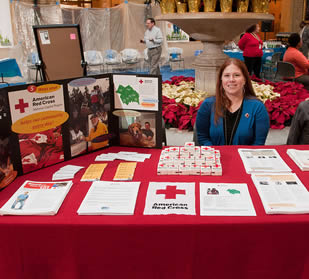 The written exam has 60 multiple-choice questions. These questions are focused on three different domains, which are the roles of the nurse aide, the promotion of safety, and the promotion of function and health of the resident. Examples of such questions for the first domain include the requirements for maintaining a certification or license, what are the different acts that might affect the status of the nurse aide on registering, and how an employer can verify a nurse aide's standing in the registry. The second domain can include questions about risk factors related to residents leaving the staff without any notice. Domain three is all about the importance and promotion of the resident's sleep, rest, and other important health needs.
In the skills exam, you will be given at a simple scenario where you will perform the different selected nursing procedures. These procedures will be selected by a computer from a list of 22 nursing skills. You will only be asked to perform 5 of these skills. A nurse aide evaluator will rate your performance based on the different checkpoints for each skill. At the end of the exam, the checkpoints that were observed will be entered in the computer where the Prometric system will determine if you pass this portion or not.You can call the Florida Nursing Assistant Registry at this phone number (850) 245-4125 to get details about the latest requirements and approved programs.
This city is the county seat of Broward County. It is a principal city of the South Florida metropolitan area. According to the census of 2010, their total population was around 165,521 residents. It has a total area of approximately 36.0 sq miles and has a population density of 5,221.48/sq mile. The city was established back on March 27, 1911.
Examples of health care centers that you can find in the area include North Broward Hospital District Physician Offices, Japh Medical Group Inc., Acomed Healthcare Center, Healthcare Integration Consultants Inc., Lifeline Healthcare Services, Catholic Health Services, US Healthworks, and many more. photo attribution: usdagov