CNA classes in Eugene, Oregon are provided for you on this page. Included in the page are different details of nursing assistant schools such as contact numbers and levels of training. Programs shown here meet the requirements of the Oregon State Board of Nursing.
Lane Community College Nurse Aide Course
1059 Willamette Street, Eugene, Oregon 97401
541) 463-3000
http://www.lanecc.edu/
[Level 1 and Level 2 Nurse Aid Programs Available]
Peace Health Training Program
1255 Hilyard Street, Eugene, Oregon 97404
541.686.7233
http://www.peacehealth.org/
[Level 2 Nurse Aid Program Available]
There are a number of people who now want to get a CNA certificate because of the job opportunities in health care waiting for nursing assistants. What most people do not know is that the process of acquiring a nursing assistant certificate is only the starting step of the career opportunities.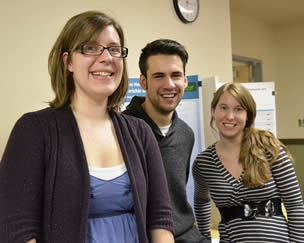 Although the requirements to become a nursing assistant may differ from one state to another, everywhere you go, you will be required to possess a nursing assistant license if you want to work in a long-term care facility or other healthcare centers. To get a license, you must be able to get the proper training from a state-approved nurse aide program and become eligible to challenge the competency evaluation exam. The examination will test you in both skill and knowledge. If you pass all the portions of the exam, your name will be entered into the NAR and you will get your license.
If you want to further your education and training, you can choose to become a CNA 2 by completing the necessary training and passing the corresponding evaluation exam. In the state of Oregon, CNA 2 is classified into three: acute care, restorative care, and dementia care. It is possible for you to be classified under all three if you complete all the requirements.
The core curriculum for nursing assistant 2 training programs will consist of at least 30 hours of classroom and laboratory work that will already incorporate the different training concepts of safety, prevention of complications, proper communication with the patient, proper documentation, and patient care. The topics that were tackled during the nursing assistant 1 training will be further explained and discussed during the advance programs. Each of the specific classifications will handle topics that will be more focused on their specified patients.
A nursing assistant 2 license will also last about 2 years. A nursing assistant is not allowed to work with an expired license, which is why you must renew your license before it expires. An expired license may no longer be renewed. If your license has lapsed, you must retake the competency evaluation exams again. To renew your license, you must perform 400 working hours as a paid nursing assistant and maintain a good record. If you have any questions, you can call the Oregon State Board of Nursing at (971) 673-0685.
Eugine has a total population of 156,185. It is the second largest city in the state of Oregon. It is also the county seat of Lane County. You can find this city at the southern end of the Willamette Valley. It is also just a few miles east of the Oregon Coast. It has a total land area of 40.54 sq miles where most of it is land. Its population density is 3,572.2 people per square mile.
The number one employer in the city is PeaceHealth Medical Group which has more than 4,000 employees. Other notable health centers in the area include Applegate Medical Associates -East, Margot Zeitner, LMFT, Eugene Urgent Care, Quantum Valley Wellness Center, 1st Way Of Eugene, Therapeutic Associates At Omg Southtowne, South Eugene Surgi-Center, Serenity Lane Treatment Center For Alcohol And Drug Dependency, Therapeutic Associates At Omg At Eugene, McKenzie Surgery Center, Imperial Herb Clinic, Garden Way Chiropractic Center And Sports Injury Clinic, and Radiant Health Clinic. photo attribution: ufv