The CNA classes being offered by schools in Elgin, Illinois that are shown on this page are the most recently available certification programs that you can enroll in. For more information about the cost of enrollment, course curriculum, classroom schedules, or certification requirements, please call the number for the training facilities provided below.
Elgin Community College
1700 Spartan Dr.,
Elgin, IL 60123
(800) 433-3243
http://www.elgin.edu
Elgin High School
1200 Maroon Drive,
Elgin, IL 60120
(847) 888-5100
Larkin High School
1475 Larkin Ave.,
Elgin, IL 60123
(847) 888-5200
In order to become a nursing aide in the state of Illinois, you must comply with the different requirements of the state. These include finishing CNA training course and pass the background checks. The background checks are done in order to protect the residents that the applicants will eventually take care of. When looking for a program to enroll in, you should make sure that the program is certified by the state.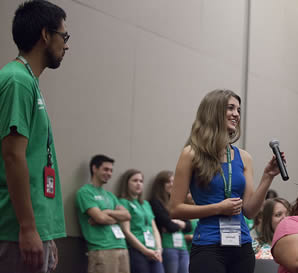 Certified training programs are located all over the state. For their curriculum to be approved, they must offer their students at least 40 hours of clinical training. Your training hours will be divided into classroom lessons and clinical duties. When you are in the clinical area, you will be under the supervision of a registered nurse or another member of the healthcare team.
After you finish your training, you can then send in your application along with the necessary paperwork. One of the most important documents that you have to send in during your application is the results for the criminal background checks. Having records such as theft or offenses that involve the use of drugs can greatly affect your application. Once you have been approved you are eligible to take the license exam. This means that if you pass, you can be a nursing assistant in the state of Illinois. The exam itself is two-parts including a manual skills aspect and a written competency portion. After passing the test you are eligible to work as a nursing assistant in the state of Illinois. One of the great things about being one in Illinois is that your license will never expire so long as you have worked within the last 2 consecutive years.
This city is a part of Kane County. Although, a small portion of it falls under Cook County. You can find this city a few miles northwest from Chicago. It is situated on the Fox River. With a total population of 108,188 during the last census of 2010, they are considered as the 8th most populous city in the state. This city has a total area of about 25 square miles, where all of it is land. Its population density is estimated to be 3,779.1 per square mile.
Health care facilities that are located within the city area include Elgin Internal Medical Associates SC, Physicians Immediate Care, Fox Valley Orthopaedic Assoc SC, Visiting Nurse Association of Fox Valley-VNA, STD Test Express, Major Health and Wellness, Fox Valley Comprehensive Women's Health Care, Sherman Family Healthcare, and many more. If you know of any other Illinois state approved nursing assistant programs or health care facility training classes that are not listed on this page, please contact us so we can include them on this directory. photo attribution: codnewsroom