The CNA Classes in Delray Beach, Florida that are shown on this page are all the registry approved instruction courses that you can enroll in as of the moment. Call the phone number provided below for one of the training facilities to get more information about signing up for classes in Delray.
FLC Healthcare Academy Nurse Aide Training
14852 South Military Trail,
Delray Beach, Florida 33484
561-414-0269
JN Vocational Academy, Inc.
160 Congress Park Drive, Suite 204,
Delray Beach, FL 33445
561-330-6530
Lazarre And Duverger School Of Health
14560 S. Military Trail Suite B4
Delray Beach, FL 33484
561-455-7740
Medical Training Institute, Inc.
4733 W. Atlantic Ave Suites C12, C13
Delray Beach, FL 33445
561-503-7378
The completion of a CNA training course is the first step in becoming a nursing assistant. The course that you enroll in should be approved by the state so that you can make sure that you will be able to take the license exams afterwards. To complete your training, you must have at least 75 hours of classes and 100 hours of hands-on skills training. Depending on the course you select, it will take you about 6 months to complete your training. According the rules of the state, to become a nursing assistant, you must be at least 18 years old and have a high school diploma.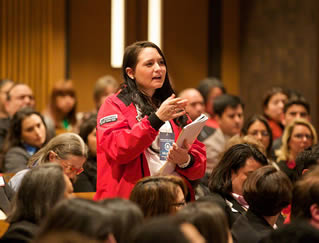 After you complete your training, you can then apply for the license exams. You will need to submit a copy of your transcripts, fingerprint cards, ID photo, passport sized pictures, the completed application form, and the payment for the background checks. The background checks for criminal records will be done in both federal and state levels. The license exams for this state are composed of a written and a skills demonstration exam. To get your name entered in the state's registry, you must pass all the tests. If you fail in one part, you will have to repeat all of it. If you do pass, you will receive a notice and your certification 14 days after you have taken the exams. This will also depend on the completeness of your application since there are some requirements that will take some time to process. If you have any additional questions about certification forms, or requirements you can contact the Florida Nursing Assistant Registry by calling (850) 245-4125.
This city is a part of Pal Beach County. According to the latest census there, their total population had reached up to 64,150 people. It has a total area of approximately 15.89 sq mi, where almost all of it is land. Its population density is about 3,905.6/sq mile.
Some of the many health care centers and providers that you can find within the city include Take Care Clinic at select Walgreens, South County Mental Health Center, Take Care Clinic, and many more. photo attribution: departmentofed