The CNA Classes in Coral Springs, Florida are all listed on this page. If you know other certified nursing assistant classes that are being offered as of the moment, please contact us and we will add them to the page.
Florida Medical Training Institute
7451 Wiles Road, Suite 105
Coral Springs, Florida 33067
(954) 752-1414
To become a nursing assistant in the state of Florida, you must undergo training in a state-approved training program. You will be spending your hours in classroom lectures and skills training. To complete a training program, you must have at least 75 hours of classes and 100 hours of hands-on training. Most of the programs that are being offered in this state can be completed within 6 months, depending on the program you choose.  As a nursing assistant student, you will be taught in concepts like infection control, mental health, rehabilitation, patient's rights, and therapeutic communication skills as well. You will also be trained in the different nursing skills that you will use in taking care of the patients like offering and removing bedpan, assisting in feeding, bathing, dressing, changing the bed linens, performing passing ROM exercises, ambulation, and other daily activities.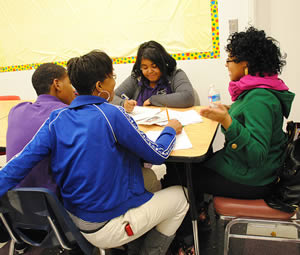 After you complete your training, you can then take the CNA license exams that are conducted by Prometric. These examinations will be composed of a written and a skills evaluation exam. For the written exams, you will be given 90 minutes to answer 60 multiple-choice questions.  As for the skills demonstration, you will be asked to perform 5 randomly selected nursing skills and be rated based on checkpoints made for each skill. A computer will select these skills out of a list of 22 nursing procedures. You must pass both parts to get your license. Call the Florida Nursing Assistant Registry at (850) 245-4125 to get the latest registry information and requirements.
This city is a part of Broward County. You can find it about 20 miles northwest from Fort Lauderdale. It is included in the Miami–Fort Lauderdale–Pompano Beach Metropolitan Statistical Area. According to the 2010 census, their total population was around 121,096 people. It has a total area of about 23.93 sq miles, and has a population density of 5,060.4/sq mile.
Examples of health care centers that you can find in the area include Walk-In Family Medicine Center, Medexpress Urgent Care, Christos Doctors Walk In Medical Center, Baptist Medical Plaza at Coral Springs, Electronic Medical Transcription Services, Pain Management Physicians, Physician Weight Loss, Mental Health Associates of West Broward, Southeast Women S Healthcare Inc., and many more. photo attribution: medilldc