The CNA Classes in Clearwater, Florida that are shown on this page are all the course licensed by the state that you can enroll in as of the moment. Contact one of the schools from the list to get details about the cost of instruction, class schedules, and certification program curriculum.
American Red Cross
2451 Enterprise Road,
Clearwater, FL 33761
(727) 446-2358
Career Learning Institute
150 Mcmullen Booth Rd South
Clearwater, FL 33759
800-301-2104
Pinellas Technical Education Center CNA Class
6100 154th Avenue North,
Clearwater, FL 33760
(727) 538-7167
Ultimate Medical Academy, LLC
1255 Cleveland Street
Clearwater, FL 33756
727-298-8685
In order to find work in this state as a nurse aide, you must pass the CNA license exams and get your name entered in the state's Nurse Aide Registry. There are several requirements that must be complied with first before you will be eligible to apply for the exams. The most important requirements are the completion of a training program that is certified by the state and pass the federal and state background checks. The other requirements for the application involves submitting a copy of your transcript, fingerprint cards, ID photo, passport sized pictures, and payment for the tests.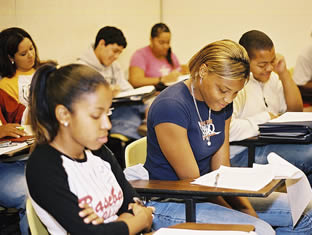 There are two parts in the examinations that are conducted by Prometric. The first one is either a written or an oral exam while the second is an evaluation on the different nursing skills that you were taught during your training. Each of these exams will have a corresponding time limit where you must complete it before it expires. To get your name in the registry, you must pass both parts of the exams. If you pass, you will be given your certification/license 14 days after you have taken your exams. This of course will depend on the completeness of the documents you sent during your application.
Certified nurse aides with active licenses may work in this state by applying for reciprocity. They will no longer be required to take this state's license exams. All they have to do is to secure and submit a copy of their license/certification, their exam results, and the results for the background checks.
This city can be found in Pinellas County. It is situated west of Tampa and a few miles northwest of St. Petersburg. You can also find the Tampa Bay east of the city. According to the census of 2000, their total population was around 108,787 people. This county seat has a total area of approximately 37.7 sq miles and a population density of 4,295.9/sq mile.
Health care centers and providers that you can find in the area include Bay Area Emergency Physicians LLC, Berry David G MD FACS, Directions for Mental Health Inc., Horizon Health Care Supplies, Select Medical Corp, Matria Healthcare, Interim HealthCare, and many more. photo attribution: departmentofed