The CNA training facilities providing classes in Chicago, Illinois that are shown on this page are all the certified programs that are open for enrollment. Call a school facility from the list below to speak with a course administrator to get details about enrolling in class instruction, program schedules, tuition cost, or curriculum requirements.
Abbey Home Health Services Inc.
4554 North Broadway Street,
Chicago, IL 60640
(773) 784-0044
Advanced Medical and Technical Institute (AMTI)
2826 W. Devon Avenue,
Chicago, IL 60659
866-950-8416
Americare Home Health Group
6201 West Touhy Ave.,
Chicago, IL 60646
(773) 736-1040
Career Training Center of Chicago
3525 West Peterson Ave.,
Chicago, IL 60659
(773) 583-8532
(Multiple classes are available)
Chicago Community Learning Center
4753 North Broadway,
Chicago, IL 60640
(773) 506-1503
Chicago State University
9501 South King Drive,
Chicago, IL 60628
(773) 995-2000
Citi College of Allied Health
134 North Lasalle Street,
Chicago, IL 60602
(312) 236-9000
Glencrest Nursing and Rehab Center
2451 West Touhy Ave.,
Chicago, IL 60645
(773) 338-6800
Grace Health Career Center
5945 West Madison Street,
Chicago, Illinois 60644
(773) 287-8980
Great Paragon Health Services, Inc.
1251 West Devon Ave.,
Chicago, IL 6066
(773) 973-1753
Harold Washington College
30 East Lake Street,
Chicago, IL 60601
(800) 433-3243
John Marshall Metro High School
3250 West Adams Street,
Chicago, IL 60624
(773) 534-6455
Kennedy-King College
6301 South Halsted Street,
Chicago, IL 60621
(773) 602-5000
Malcolm X College
1900 West Van Buren Street,
Chicago, IL 60612
(312) 850-7000
Nightingale of Chicago, Inc.
5225 South Talman,
Chicago, IL 60632
(773) 535-9270
Northwestern Institute of Health and Technology
4641 North Ashland Ave.,
Chicago, IL 60640
(776) 506-2136
Olive Harvey College
10001 South Woodlawn Ave.,
Chicago, IL 60628
(800) 433-3243
PC Center Training Institute
216 West Jackson Blvd.,
Chicago, IL 60606
(312) 920-8822
Phalanx Family Services
3333 West Arthington Street,
Chicago, IL 60624
708-793-5511
Polish American Association
3834 North Cicero Ave.,
Chicago, IL 60641
(773) 282-8206
Richard J Daily College
5024 South Wolcott Ave.,
Chicago, IL 60609
(773) 838-0300
Ross Training Center, Inc.
8741 South Greenwood Ave.,
Chicago, IL 60619
(773) 356-9060
Saints Mary and Elizabeth Medical Center
2233 West Division St.,
Chicago, IL 60622
(312) 770-2000
Saint Xavier University
3700 West 103rd St.,
Chicago, IL 60655
(773) 298-300
Samland Health Care Training
4320 West Montrose Ave.,
Chicago, IL 60641
(773) 283-2525
Solex Academy
5425 West Addison St.,
Chicago, IL 60641
(773) 663-0330
St. Agnes Health Care Center
1725 South Wabash Ave,
Chicago, IL 60616
(312) 922-2777
St. John's Health Care Services, Inc.
3713 West Chicago Ave,
Chicago, IL 6065
(773) 722-7344
The College of Office Technology
1520 West Division Street,
Chicago, IL 60642
(312) 278-0042
Truman College
1145 West Wilson Ave.,
Chicago, IL 60640
(773) 907-4000
Tukiendorf Training Institute
6615 West Irving Park Road,
Chicago, IL 60634
(773) 774-2222,
Wilbur Wright College
4300 North Narragansett,
Chicago, IL 60634
(800) 433-3243
Humboldt Park Vocational Center
1645 North California Ave.,
Chicago, IL 60647
(773) 489-8989
There are a number of requirements that you must do in order to become a nursing assistant in the state of Illinois. One of the first steps that you must make is to enroll in a state-approved training program. These programs are offered throughout the area by different institutions like colleges, high schools, nursing homes, and community training centers.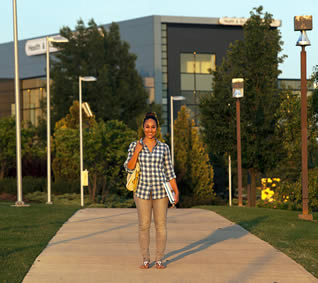 You must first enroll in a training program that provides adequate amount of instructional hours. Currently the requirements are classes need to provide at least 40 hours of classroom coursework and experience in a health care facility. You need to make sure the certified nursing assistant training program you select is is approved by the state. Once you have finished the training program, you can then submit an application and consent to a background check in order to take the license examination.
Upon the completion of your training program and passing background screening, you will then be able to apply for the license exams. This is a necessary step since the state does not allow any individual to work as a nursing assistant without proper training and documentation. During the exam you will need to pass both parts. These include a manual skills demonstration where you can perform five of the proficiencies/tasks you learned during training, as well as a written test. Unlike other states, Illinois does not actually offer certifications/licenses. After you pass their license exams, your name will then be entered in an online registry to certify that you have passed the competency exams.
Nursing students may also apply for the license exams, provided that they have covered the fundamentals of nursing in their education and have had a total of 40 hours of experience in the clinical area. Those who have had military training as medics that are similar to those offered in CNA courses are also able to apply for the exams. You can receive help answering any questions you may have by contacting the registry directly through their phone line at 217-785-5133.
This city is mainly a part of Cook County. A small portion of the city however, falls under DuPage County. Chicago is considered as the largest city in the state. With a total population of 2,695,598 during the 2010 census, they are also the 3rd most populous city in the country. This city is also called by some as The Windy City or The Second City. It has a total area of approximately 234.0 sq miles, where 6.9 square miles of it is water. Its population density is estimated to be 11,864.4/sq mile.
The Illinois Medical District, Rush University Medical Center, Jesse Brown VA Hospital, and John H. Stroger, Jr. Hospital are some of the largest hospitals that you can find in the city. Other health care centers that are in Chicago include CAP- Center for Addictive Problems, All Women's Health Chicago, Dynamic Wellness, PrimeCare Community Health Inc., and Urban Family Health Center. photo attribution: codnewsroom