The CNA Classes in Cape Coral, Florida are all listed in detail below. If you have any questions about the certified nursing assistant classes that are open for enrollment in this city, please call the phone number of a training facility shown below.
Ida S. Baker High School Medical Academy
3500 Aqualinda Blvd.,
Cape Coral, Florida 33914
(239) 458-6690
High Tech North – Lee County
360 Santa Barbara Blvd.
North Cape Coral, FL 33993
239-466-0757
Mariner High School
701 Chiquita Blvd.
Cape Coral, FL 33993
239-772-3324
Southwestern Vocational Training
3100 Del Prado Blvd. South, Unit 301-303,
Cape Coral, Florida 33904
(239) 214-0717
Training Resources Nurse Aide Program
1224 Southeast 27th Street,
Cape Coral, FL 33904
(941) 458-5995
Before you can handle the patients as a nurse aide, you have to receive the proper training and education first. This means that you have to complete a CNA training course. You can find these courses being offered by different institutions such as colleges and nursing homes. The course that you enroll in should be approved by the state. These course trainings are composed of 75 hours of theoretical lessons and 100 hours of hands-on skills training. Depending on the program you select, it will take about 6 months, more or less, to complete the course.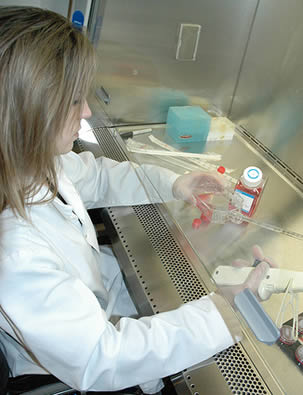 After you train, you can then apply for the license exams. You will need to submit a couple of paperwork like ID photo, passport size pictures, fingerprint cards, transcript of records, and the payment for the fees for the background checks. You will not be allowed to proceed and take the exams if you fail the background checks. Having records of theft, offenses involving drugs or violence, negligence, or patient abuse may cause the rejection of your application. The last offenses are applicable to those who are already working as a healthcare worker. If you fail any of the tests, you will not be eligible for any refunds. For more information, you can go to www.promteric.com.
Nurse aide license holders will have a different set of requirements when they apply for endorsement. Like the normal process, they will have to pass the background checks. These checks are done in order to protect the residents/patients. They will need to submit a copy of their certification or license and the results for their state's competency exams. For more information about qualifying for reciprocity or to get an update on the latest requirements contact the Florida Nursing Assistant Registry at (850) 245-4125.
This is a municipality that can be found in Lee County. It was founded back on 1957 and is a part of the Cape Coral – Fort Myers, Florida Metropolitan Statistical Area. This city is also known as a 'Waterfront Wonderland". According to the census of 2010, their total population was around 154,305. It has a total area of approximately 120 sq miles and has a population density of 1,479/sq mile.
Examples of health care centers that you can available within the city area include Norton Donald W DMD PA, Family Dental Care, Florida Gulf Coast Ear Nose & Throat LLC, Visiting Angels SW Gulf Coast, Florida Specialists In Urology, DDC- DNA Diagnostics Center, Florida Eye Health, Gardner Paul M MD FACS, and Unity Medical. photo attribution: aaet