The CNA Classes in Boynton Beach, Florida are shown in detail in the list below. Included in the list are the state registry licensed nurse's aide training programs that are currently being offered. For more information about how you can enroll, call one of the program facilities listed on this page.
Palm Beach Vocational Institute
901 North Congress Avenue Suite- C-201
Boynton Beach, FL 33426
561-966-0551
South Technical Academy
1300 Southwest 30th Avenue,
Boynton Beach, Florida 33426
561-301-4926
(Multiple classes are being offered)
Sunshine Academy Nurse Aide Training Program
112 Southeast 23rd Avenue,
Boynton Beach, Florida 33435
(561) 715-6217
Technical and Professional Skills Institute
3639 South Federal Highway,
Boynton Beach, Florida 33435
(561) 243-4007
Passing the license exams is a necessary step in becoming a nursing assistant because the state does not allow its nursing assistants to work in any healthcare setting without a license. There are a number of requirements that must be done to become eligible to take the license exams. The most important among them are the completion of a state-certified training program and pass the federal and the state background checks.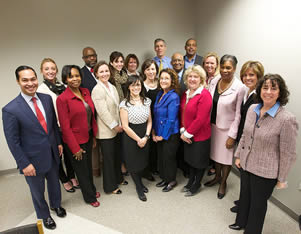 The first challenge in the license exams will be the written examination. In this exam, you will have 90 minutes to answer all the multiple-choice questions. There will be 60 items all in all and out of those questions, there only 50 of those will be scored. There are 10 pretest questions that will be added for statistical purposes. All the topics that will be asked in the exam will focus on three domains, which are the different roles of the nurse aide, the promotion of safety, and the promotion of function and health of the patient.
As for the skills demonstration, you will be given a simple scenario where you must perform all 5 randomly selected procedures. There will be a nurse evaluator present to see if you performed the different checkpoints for each skill. To pass this exam, you must perform all the procedures satisfactorily.If you have questions about current CNA requirements you can call the Florida Nursing Assistant Registry at (850) 245-4125.
This city is a part of Palm Beach County. It is also included in the Miami-Fort Lauderdale-West Palm Beach, Florida Metropolitan Statistical Area. According to the last census of the area, their total population was at 66,714 people. The very first settlers in the area came back in 1894. The city has a total area of approximately 16.25 sq miles and a population density of 3,803.5/sq mile.
Examples of health care centers and providers that you can find within the city include Caridad Center, Genesis Community Health Inc., MD Now Urgent Care Walk In Medical Centers, Medical Specialists-The Palm, and many more. photo attribution: departmentofed