The schools that are approved for enrollment of CNA classes in Boston, Massachusetts are shown on this page. Course listed here have met the standards of the state registry and are currently open for students.  To receive the latest details about how you can become certified, contact a program coordinator using the phone numbers listed below.
Bunker Hill Community College
250 New Rutherford Ave,
Boston, MA 02129
(617) 228-2000
http://www.bhcc.mass.edu/
[Nearby to Boston there is also a Red Cross nurse aide program in the city of Cambridge]
Being certified as a nursing assistant is the main requirement before you are able to work in care facilities located in the state. To become certified you must attend a course that is registry approved and pass the license examination. Before you are allowed to join a program, schools require you submit the following: a criminal background screening, recent chest x-ray/TB test, and  immunization record. Other requirements are that you are at least 16 years old and have good reading comprehension. The classes will provide clinical practice training as well as theoretical instruction. Courses must have at least 100 hours of training with a minimum of 24 hours of clinical practice. Generally it takes students 4-8 weeks to complete this requirement.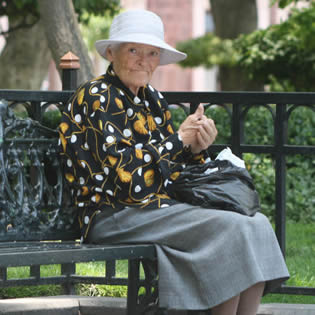 To get a certificate after you have completed training you have to take and pass the state exams. The exams will be composed of two parts, a written and a practical demonstration. The written exams will take you a couple of hours while the demonstration will only last for a few minutes. You can call the Massachusetts Nurse Aide Testing Office at (781)979-4010 or outside MA at (800) 962-4337 with additional questions about testing.
The only way for you to work as a nursing aide is if your name is on the Massachusetts Nurse Aide Registry. Facilities as well as agencies with Registry access code may be able to gain access to the Nurse Aide Automated Voice Response System 7 days a week to validate a Registry status. You can contact the registry to receive general information at (617) 753-8144.
If a facility is not able to gain access to the system, they can call and notify James Hugg at (617) 753-8143. If the facility or agency is still new and do not have an access code, they are will be able to get one by calling this number. If they wish to have a copy of a part of the Nurse Aide Registry, they may also do so by calling the number mentioned above. Information that is included in the copy will include name, address, and the last employer. Take note that there will be a fee that will be charged for the request of the copy.
Boston is the state capital of Massachusetts. It is considered as one of the oldest cities in the country. Considered as the largest city in New England, it is unofficially known as "Capital of New England". It is also called by some as Beantown, The Hub, and The Cradle of Liberty. With a total population of 617,594 people, they are the largest city in the state. It has a total area of approximately 89.63 sq miles, where almost half of it is water. The population density of the city is estimated to be around 12,752/sq mile.
The Beth Israel Deaconess Medical Center, Children's Hospital Boston, Brigham and Women's Hospital, are some of the hospitals that you can find in Boston. Other health care centers that are currently serving the city include Massachusetts Behavioral Health Partnership, Efficient Health Care Operations, Logan International Health Center, Brigham Medical Group, Center for Health and Development, Compass Healthcare, East Boston Health Care, and many more.