The nursing assistant classes in Cleburne, Texas are all listed here. If you know of other programs that are available for enrollment and approved by the state, you can contact us and we will add them to our page.
Hill College CNA Program at Johnson County Campus
2112 Mayfield Pkwy.,
Cleburne, TX 76033
(817) 760-5826
Administrating director: Linda Johnson
(Multiple classes are being offered here)
Colonial Manor Nursing Center
2035 North Granbury St.,
Cleburne, TX 76033
(817) 645-9134
Heritage Trails Nurse Aide Program
301 Lincoln Park.,
Cleburne, TX 76033
(817) 558-8999
Cleburne High School CNA Program
1501 Harlin Dr.,
Cleburne, TX 76033
Administrating director: Robin Gosdin
(817) 202-1266
There are several requirements that you will need to meet if you want to become certified to work as a CNA in Texas. The primary requirements are that you complete a state-approved training and competency evaluation exam. In addition you must undergo a comprehensive federal and the state background check before becoming eligible for certification.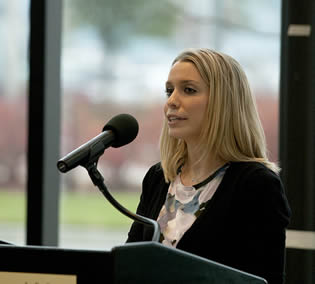 Prior to enrolling in a nurse aide training course you will want to make sure it is licensed and approved by the Texas Department of Aging and Disability Services. Class programs in this state are required to provide a specific amount of hourly instruction and follow a set class curriculum. At this time students must go through at minimum 51 hours of instruction covering theoretical nurse aide course work & lectures, and 24 hours of clinical skills practice.
During the skills training your instruction will be coordinated by an experienced registered nurse and will allow you to try out common tasks used on the job. Some of the proficiencies you will learn are: catheter care, infection control measures, safety procedures, communication skills, range of motion exercises, assisting to ambulate, measuring vitals (respiration, blood pressure, pulse,) CPR, Heimlich maneuver, housekeeping, nourishment, and transporting patients.
Enrolling in a certified nursing assistant course is not always required if you have received proper training from another state and have been certified there. If you are a nursing graduate or a CNA student that trained in a different state and was not able to take the exams, then you can apply for the exams without undergoing retraining by applying for reciprocity.
When you are ready to take the license exams you can contact NACES at 1-800-444-5178 or locally at (512) 467-0615 and have them help you locate a testing facility near you. In addition you can ask your school to help you schedule a test date. One important thing to remember is that you must pass your exams within 24 months of taking your class requirement. You can learn more about current registry requirements and information about nursing assistant certification by calling DADS at this phone number 512-438-5495.
This city is the county seat of Johnson County. It is a suburb of Fort Worth. The city was named in honor of Patrick Cleburne, who was a Confederate General. This is also where the Lake Pat Cleburne was taken. As of the 2007 census, their total population had reached up to a total of 29,050 people with a population density of 935.9/sq mile. Cleburne has a total area of approximately 30.5 sq miles, where 2.7 square miles of it is water.
Health care clinics and centers that are available in Cleburne include Chiropractic & Sports Clinic, Guardian Health Care, Cleburne Cancer Center, Cleburne Dialysis Center, Pan American Health Service, STD Test Express, Legacy Healthcare Services, Cleburne Surgical Center, Early Weekday Education Center, Hope Medical & Dental Clinic, Brozynski Medical Clinic, and The Medical Clinic of North Texas PA. photo attribution: codnewsroom