The certified nurse aide programs being offered by colleges in Cashiers, North Carolina that you can find on this page are all the classes that are currently available as of the moment. These are also all the training that is approved by the state of North Carolina Department of Health and Services.
Southwestern Community College – Cashiers Center
217 Frank Allen Road
Cashiers, NC 28717
(828) 586-4091
http://www.southwesterncc.edu/
In accordance with the Nursing Home Reform Act, all individuals who want to become a nursing aide must pass the National Nurse Aide Assessment Program exam. This exam consists of a written/oral exam and a skills evaluation. Nursing Aide candidates are only to take this exam at approved Pearson VUE testing centers.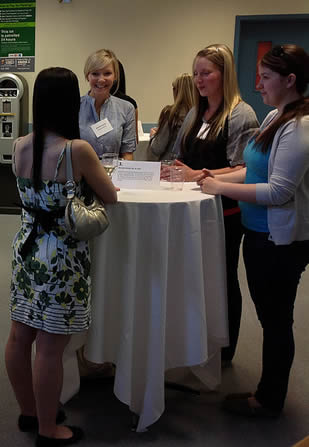 The NNAAP exam is only available for those individuals who received the proper training and education. Proof of training is one of the requirements when applying. With the NAR's new system, registrations for the exam are now done online. This process is quick, convenient, and more environmentally responsible. For first time takers, they will be required to create and account when they visit the website at: https://i7lp.integral7.com/ncna. When making a reservation to take the exam, you must apply at least 16 days prior to your preferred date. Payment method for the fees can be paid by the use of a credit card or a pre-paid credit card. If you need help about anything regarding the application process, please feel free to call the Pearson VUE support representative team at (888) 204-6207 during working hours (8:00 am- 5:00pm).
The competency exam will consist of a 70 items of multiple-choice questions for the written exam and a clinical skills test. For those who have problems with written English, they make a request to have an oral examination instead. The oral exam will consists of 60 items asking about the different concepts taught to you during training and another 10 questions testing your understanding of the English language.
After every test, the nursing aide evaluator will fax your exam sheet to be scored. You will receive the results within 10 minutes after being faxed. If you passed all of the tests, your name will be added to the Nurse Aide I Registry and you will be given your nursing aide certification, which will be valid for 24 months.
The work as a nursing aide I mainly involve tasks that fall under personal care, safety and emergency procedures, body mechanics, nutrition, and elimination. If you want to increase the scope of work that you can do as a nursing aide, you can train to become a nursing aide II. For more information on this, please follow this link: http://www.ncbon.com/content.aspx?id=2920.
Cashiers is a census-designated place in Jackson County. According to the latest census, their total populatoin was at 157 people. It has a total area of approximately 1.1 sq miles, where all of it is land. Its population density is 145.2/sq mile. Major roads that are serving the town include U.S. 64, North Carolina 107 and S.C. 107.
Examples of health care centers that are serving the town include G & G Treatment Center, DDC- DNA Diagnostics Center, Kanoy Communications, Cashiers Valley Pharmacy, Looking Glass Eye Center – Cashiers Medical Center, Cashiers Valley Community Council Inc, Wheeler David M MD – Cashiers Medical Center Cashiers, Cashiers Medical Center Cashiers, and many more like them. photo attribution: ufv