The certified nurse aide schools enrolling for classes in Calais, Maine at this time are described below. For any inquiries, please call the number provided to receive additional information for a facility administrator.
Washington County Community College (WCCC)
One College Drive,
Calais, ME 04619
(207) 454-1050
http://www.wccc.me.edu/
You will only be allowed to work as a CNA in this state if you have a certification. This will only be given to those who were able to pass all the tests in the nurse aide license exams. To become eligible to apply for the exams, you will need to comply with the different prerequisites of the state. These include completing a training program as well as being able to submit the necessary documents and application form. The Nursing assistant training programs located in Maine are found almost anywhere. With the increase in the demand for the profession, more and more institutions are also offering their training. These institutions include colleges, nursing homes, and community training center. The state requires that you should have finished the 9th grade in order to be accepted in any program.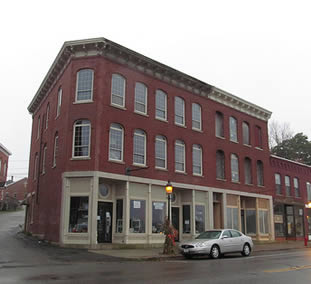 The license exams for this state are composed of a written and a skills demonstration. You will need to pass both exams in order to get your name entered in the state's Registry and receive your license. The passing rate for the written exams is 70%. As for the skills evaluation, you must be able to perform 7 out of the 10 skills successfully. For more information, you can follow this site: http://www.maine.gov/dhhs/dlrs/cna/faq/index.shtml. The state of Louisiana is very accepting when it comes to nursing assistants that come from other states and allows them to apply for reciprocity. When applying, they should be have a clean record from where they come from and have met the training requirements of Maine. Applicants will need to submit documents that will serve as proof of their training and experience. If they meet all qualification they will then be allowed to take the exams to receive active status in the registry.
This city is situated in Washington County. The person responsible for exploring the area was Samuel de Champlain. It was only in 1779 that the very first settler came to permanently stay in the area. According to the census of 2010, their total population was around 3,123 people. It has a population density of 91.8/sq mile. Calais has a total area of approximately 40.0 sq miles, where 0.6 square miles of it is water.
The Calais Regional Hospital is the main hospital that is serving this city. Other health care centers that are located in the area include Downeast Health Services Inc., Eastport Healthcare Calais Center, Community Health and Counseling Services, Calais Regional Medical Services, and Health Ways. photo attribution: dougtone