The certified nursing assistant class programs in Byron, Illinois listed on this page contain all the available registry approved training that you can enroll in within this city. To get more information about the requirements and cost, just contact one of the schools listed below.
The Neighbors Rehabilitation Center
811 West 2nd Street P.O. Box 585,
Byron, IL 61010
(815) 234-2511
http://neighborsrehab.com/
The first thing that you must do to become a nursing assistant is to enroll in a state-approved training course. You can locate these courses all over the entire state. They are offered by different institutions and will only take about 6 months to complete them.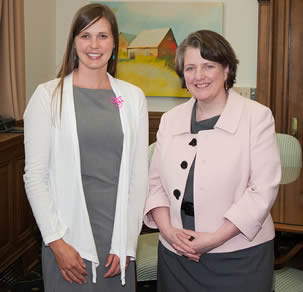 You have to keep in mind that in order for you to become eligible to apply for the exams, you should only enroll in CNA classes that are approved by the state. State-approved programs are required to offer at least 40 hours of clinical training. Aside from the clinical rotations, you will also be spending some time in classrooms learning the different concepts of the Fundamentals of Nursing. When you are in the clinical area, you will be under the supervision of a capable RN or a LPN.
After your training, your skills and knowledge will then be tested during the competency exams. It is very crucial that the quality of care that the patients receive from their healthcare givers, especially nursing assistants, are top quality. For more information about the exams, you can check this site: http://www.idph.state.il.us/nar/cnafacts.htm. They also can be contact at 217-785-5133 to help answer any questions you have. Completing a nursing assistant course is not the only way for you to be a nursing aide. You can also complete other college courses so long as they are accepted by the state of Illinois and offer you classes on the fundamentals of nursing. This is important since nurse aides are tasked with doing only the basics of nursing care. If you do decide to take a nursing assistant program, make sure that they are approved by the state you are in.
This city is a part of Ogle County. The town was founded in July of 1835 by Jared Sanford, who came from Glena on his way to Midway. It is situated in the Byron Township, just along the Rock River. This city refers to itself as the "Gateway to the Rock River Valley". Major roads that you can use to get to this city are the State Routes 2 and 72. According to the census of 2010, their total population was around 3,753 people. It has a total area of approximately 6.4 sq miles and has a population density of 1,179.2 / sq mile.
Examples of health care centers and providers in Byron, IL are Swedish American Medical Group, Neighbors Rehabilitation Center, Rockford Anesthesiologists Associated, LLC, Johnson Robert C MD, Retzer Dan MD, and Breck Arthur J MD. photo attribution: usdagov