The CNA courses in Burleson, Texas that are shown here have all the information that you will need to become a nursing assistant in this state. For more information, please call the number provided below.
Trinity Mission of Burleson LLC.
627 Ridgehill,
Burleson, TX 76028
(817) 295-8118
Burleson High School Nurse Aide Course
100 Elk Drive,
Burleson, TX 76028
(817) 245-0000
Huguley Nursing Center
301 Huguley Blvd.,
Burleson, TX 76028
(817) 551-1556
The Department of Aging and Disability Services in Texas is responsible for ensuring that nurse aide programs meet the state and federal requirements for certification. Always make sure the program you enroll in is approved by DADS and offers the proper amount of hourly instruction. At this time course are required to offer a minimum of 51 hours of theoretical coursework and 24 hours of clinical practice work. Those who pass the course are eligible to take the certification exam. You can have your school help you locate a test facility or schedule a time to take the exam yourself. To find a test facility yourself you can contact the Nurse Aide Competency Evaluation Services at 1-800-444-5178. The exam should be scheduled within 24 months of when you took your training otherwise you will need to retake the program.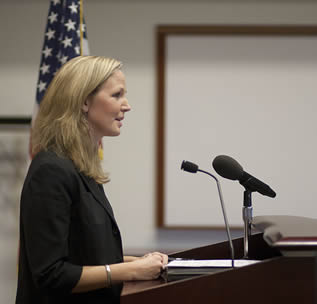 When you take the competency exam you'll notice that it consists of two portions a written and a physical skills test. The written test is a multiple choice quiz with 70 different problems to solve. for the physical exam you must demonstrate five randomly chosen tasks to perform. This manual test is setup to be in a setting similar to that found in a nursing home.  Those who are able to pass both portions become certified and given active listing in the registry. If you happen to fail the examination, you can retake it up to three times before you are required to undergo retraining. You active listing is good in the registry for a period of 2 years. To remain listed there it is required that you turn in work verification from your employer. To check your license status at any time you can contact the automated phone line at 1-800-452-3934.
If you are a nursing graduate then you may no longer be required to undergo training in a CNA training program. This may also apply to military trained nurses and nursing aide students that have not yet taken their exams, even if they came from a different state. Those mentioned can directly apply for the state license exams by first applying and being accepted for reciprocity. To learn more about qualifying for reciprocity you can call 512-438-5495.
This city is located in both Tarrant and Johnson Counties. It is one of the suburbs of Fort Worth. The name of this city was taken from Rufus Columbus Burleson, who was once a president of the Baylor University that is located in Waco. According to the latest census, their total population was estimated to be about 20,976 people with a population density of 1,400/sq mile. The total area of this city is approximately 26.1 sq miles, where its vast majority is land.
The Burleson Family Medical Center, Republic Home Health Services, Health Care Resources of Texas, Huguley Wound and Hyperbaric Center, Huguley Behavioral Health Center, Point one Physician Services, Tyro Medicus, Inc., Huguley Physician Referral, Southwest Endoscopy & Surgery Center and Medical Clinics of North Texas are examples of the health care facilities and providers that are found in Burleson. photo attribution: codnewsroom