The nursing assistant classes in Brownwood, Texas that are shown here are all the state certified training that is available as of the moment.
Oak Ridge Manor CNA Training Course
2501 Morris Sheppard Dr.,
Brownwood, TX 76801
(325) 643-2746
Songbird Lodge Nurse Aide Training Program
2500 Songbird Circle,
Brownwood, TX 76801
(325) 646-4750
To be able to work as a nursing assistant in Texas, you must complete a class program, pass the CNA license examinations and get your certification/license. Classes must be approved by the Texas Department of Aging and Disability Services. When you enroll in a program you will get classroom instruction as well as skills training in a environment similar to that found in a nursing home or medical facility.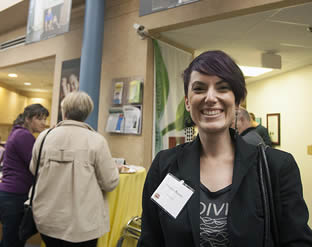 During the hands-on potion of training you will learn skills such as: housekeeping, transporting patients, catheter care, measuring & recording vital signs, conducting range of motion exercises, observation skills, communication, infection control, safety procedures, toileting, dressing, feeding, and psychosocial needs.
As a student nursing assistant you can only work at a health institute for only up to 4 months. After that, you must take the examination. The exam will be made up of two parts where you must pass both parts to get your license. To find a testing facility to take the competency exams you can call NACES (Nurse Aide Competency Evaluation Services) at 1-800-444-5178 or (512) 467-0615. Those who pass the test are placed on the registry as a valid nursing assistant with active status for a period of 24 months. You can check the status of your license at any time by calling the automated line with your social security number at 1-800-452-3934.
Brownwood is the county seat of Brown County. You can find Lake Brownwood just north of this city. The lake serves as a reservoir created from the damming of Pecan Bayou. As for the total land area of the city, it is estimated to be about 12.6 square miles. The total population of the city during the census of 2000 was estimated to be about 20,407 people with a population density of 1,493/sq mile. Major roads that you may use to get to this city include U.S. Route 67, 84, 183, 377, and State Highway 279.
You can find a lot of health care centers in the city, they include Heart of Texas Orthopedics, Independence Healthcare, Cen-Tex Massage, Heart of Texas General Surgery, Brownwood Surgery Center, Walker Cancer Center At Brmc, Brownwood Community Health, Cross Country Health Care, Cms Health Care Inc., and many more. photo attribution: codnewsroom