The nurse aide schools that have been approved to provide certification courses in Bridgton, Maine are all listed on this page. To learn more about the latest requirements to become licensed, please call a class director.
School Administrative District (SAD) # 61 and 72 Adult Education
15 Skillins Circle, Bridgton, ME 04009
(207) 627-4291
http://www.msad72.k12.me.us/pages/MSAD72_DistConEd/index
The first step in becoming a nursing assistant is being able to enroll in and complete a state-approved CNA training program. These programs are offered by different institutions such as colleges, high schools, and healthcare centers. To ensure that you will receive the proper training, you must only enroll in a program that is approved by the state. You can find these programs almost anywhere in the state because of their high demand.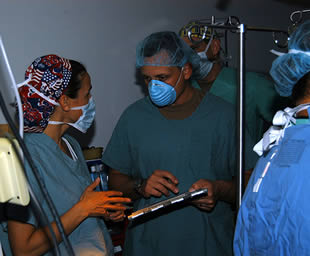 One of the benefits of completing a state-approved program is that you will be able to apply for the license exams afterwards. Taking the license exams is a must step since it will be the only way you can get your name entered in the state's Registry for Nurse Aides. Aside from that, you will also be allowed to work as a nursing assistant for up to 4 months even if you have not yet taken the exams. You can call the Maine State Board of Nursing at (207) 287-1133 to speak with an associate about any questions you have.
Certified nursing assistant license holders from other states are also welcome to work in Maine. Before they are allowed to do so, they must first apply for reciprocity. When they apply, they must have an active status or their name must be in their Registry. You must have also completed a training program that has sufficient hourly instruction to meet state standards. Nurses from other classes are also welcome to apply for a certification. When applying for reciprocity, the applicant will have to bring documents that show his experience and training. They will also have to undergo a small background check to see if they have no criminal records.
This town is located in Cumberland County. This area, before it was developed, was once known as Pondicherry. The town was only started in 1779. Bridgton is included in the Portland–South Portland–Biddeford, Maine metropolitan statistical area. According to the census of 2000, their total population was around 4,883 people. It has a population density of 85.2 people per square mile. The total area of this town is approximately 67.7 square miles.
Examples of health care providers and centers that are located in the area include Tri-County Mental Health Services, Tri-County Mental Health Services, Sebago Sports Medicine, Central Maine Orthopaedics PA, Bridgton Hospital, Bridgton Health Care Ctr, DNA Paternity Testing Centers, and many more. photo attribution: militaryhealth