The certified nursing assistant classes located in Borger, Texas are all found in detail in the list below. For any inquiries, please call the program listed here.
Frank Phillips College at St. Anns Nursing Home
1301 Roosevelt,
Borger, TX 79008
(806) 457-4200
(Multiple classes are being offered here)
The first thing that you must do to be able to become a nursing assistant is to complete a CNA training program. The program should be approved by the state of Texas. It will only take you a few months to complete the course. You are required to meet a set amount of hours in both lectures and clinical duties to be able to complete the program.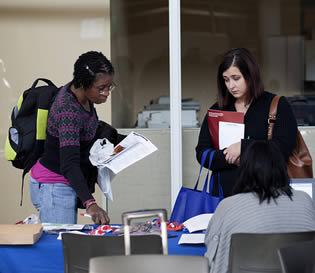 During your instruction you will learn how to provide basic care to patients in health care facilities. Some of the skills you will practice include: communication, psychosocial needs, range of motion exercises, transporting patients, housekeeping, toileting, nourishment, safety procedures & practices, patients rights, observation skills, and measuring and recording vital signs.
After you complete the training requirement you will want to take the certification examination. To find a testing location you can contact (NACES), which is the Nurse Aide Competency Evaluation Services at 1-800-444-5178 or locally at (512) 467-0615 for more information.
Those who desire to come to Texas and are currently registered as a nurse aide in another state may do so through a process called reciprocity. To qualify one must submit DADS documentation and abide by all applicable federal laws. Call the customer support number shared above to speak with a representative about this process.
The city of Borger is located in Hutchinson County. It was named after businessman Asa Philip "Ace" Borger, who was responsible for establishing several communities in the states of Oklahoma and Texas. According to the 2010 census, their total population had reached up to a total of 13,251 people. It has a population density of 1,637.9/sq miles. The total area of the city is estimated to be about 8.7 sq miles, where all of it is land.
Health care clinics that are found serving the city include Gray Chiropractic, Borger Healthcare Center, Interim Home Health, Golden Plains Women's & Children's Clinic, Golden Plains Home Health Agency, Borger Urology Clinic, Revelations Chiropractic, Goldstone Dental Health Center, and many more. photo attribution: codnewsroom