Nurse aide education facilities in Boonsboro, Maryland that are open for enrollment as of the making of this post are all listed below. Included in the list are all the certified nurse aide training classes that are approved by the state of Maryland.
Fahrney Keedy Home & Village
8507 Mapleville Road
Boonsboro, MD 21713
(301) 733-6284
http://www.fkhv.org/
If you want to become a certified nursing assistant in the state of Maryland you will need to get your certificate by attending an approved training course. The program you choose should offer at least 100 hours of instruction and practical experience. After completing the program, you can then submit an application to take a certification exam. In addition you will need to obtain and submit the Criminal History Record Check, and pay the $20 certification fee. After you receive your license it is valid up to two years. It will need to be renewed every two years for you to remain eligible to work at a cost of $40.00. Call 410-585-1990 to speak with a representative of the Maryland Board of Nursing to learn more.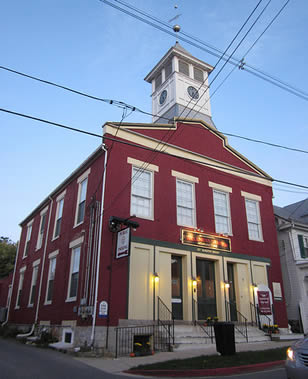 Getting a nurse aide license is only a basic certification. There are also other advance certifications that you can add to the one you have. For example, if you wish to work in a licensed comprehensive care facility, then you must get a Geriatric Nursing Assistant certification. In order to be one, you must first apply for the GNA registry, which is also maintained by the Maryland Board of Nursing. There will also be an exam that you must pass in order to be on the registry. The tests are conducted by the Susquehanna Red Cross. They will be the ones who will inform the Boar who passed the exams. It will be the BON that will provide the certificates and not the testing site.  Like CNA licenses, a GNA license in the state will expire every two years. The expiration date will be on the 28th day of the holder's birth month. There will be no fees when you renew your license.
Boonsboro is a town that can be found in Washington County. Situated at the foot of South Mountain, it is almost at the border of Frederick County. The town was founded in 1792 and was said to have been founded by George Boon and William Boone. The town was originally named as Margaretsville after the wife of Joseph Basford. According to the census of 2008, their total population was estimated to be 3,399 people. It has a population density of 2,266.0/sq mile. Boonsboro has a total area of approximately 1.5 sq miles, where almost all of it is land.
Health care providers that you can find in the area include Vital Information Services, South Mountain Women's Health Center, Take Care Clinic at select Walgreens, Hagerstown Medical Lab, South Mountain Family Practice, Tender Loving Home Care Inc., Malik & Qadir PA, and many more. photo attribution: dougtone