Schools that offer the public access to nursing assistant training in Bluffton, South Carolina that are open for enrollment can be seen below. For more information about enrolling in their instruction, gaining access to the state registry, school tuition fees, or class schedules, please feel free to call the number provided.
Technical College of the Low Country-New River Campus
100 Community College Dr
Bluffton, SC 29909
(843) 470-6000
One of the reasons why people are choosing to become a nurse aide is because of its practicality. Compared to other career options, becoming a CNA is faster, easier, and more affordable. Although it may slightly vary from one state to the next, it mainly involves in enrolling in a state-approved training program and ends with the candidate challenging the NNAAP exams.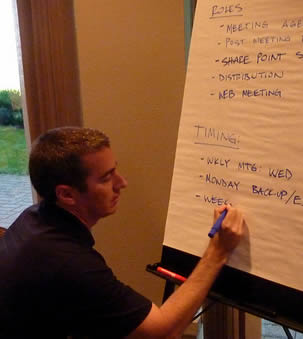 Nursing assistant training programs in South Carolina are offered in different institutions. You can find them offered in local community colleges, health care institutions such as nursing homes and hospitals, private facilities, and even online. To ensure that the nurse aide candidates will receive the proper training and education, the programs must first be certified before they take on any student.
An approved program, must offer at least 100 hours of training. These training hours will be divided into classroom lectures and a minimum of 40 hours of clinical practice. Their curriculum must also cover the concepts which were included in OBRA as well as those that were required by the state's DHHS. Examples of such concepts include infection control, promotion of safety, emergency procedures, mental health, personal care, communication and interpersonal skills, and many more. It can take 6-12 weeks to complete depending on which program, you enroll in.
After you complete your training, you can then apply for the NNAAP exam. You can get an application packet from your instructor or download it from www.pearsonvue.com. When you apply, you will also be required to provide a copy of your birth certificate, an ID photo, a copy of your social security card, as well as the payment for the exam fees. All these must be sent in one envelope to:
NACES Foundation Inc.
8501 North Mopac Expressway, Suite 400
Austin Texas 78759
Once NACES receives your application and payment, you can expect your Authorization to Test Notice in the mail within 48 hours. This yellow confirmation card will contain important information regarding your exam. If you do not receive the notice within after 10 days, you must call (800) 273-3517.
To get certified, you will have to pass both the knowledge test and the skills evaluation. Both exams will be given on the same date at approved testing sites. Once you are certified, you will be allowed to work as a CNA for 2 years. During that time, you must work for at least 8 hours as a paid nursing aide to be eligible for renewal. For more information, please visit this link: http://www.asisvcs.com/publications/pdf/074110.pdf.
This lowcountry town is a part of Beaufort County. It is also a part of the Hilton Head Island–Beaufort Micropolitan Statistical Area. According to the 2010 census, their total population has now reached up to 12,530 people. It has a total area of approximately 53.5 sq miles and a population density of 234.1/sq mile. This place was established back in 1852.
Examples of health care centers that you can find in the area include Diabetes Care Club, DDC- DNA Diagnostics Center, Trusted Hands, G & G Treatment Center, CPAP, Beaufort-Jasper-Hampton Comprehensive Health Services Inc., Nivens Charles J MD PA, Weniger Plastic Surgery, Friends of Caroline Hospice of Beaufort Inc., United Hospice of Beaufort, and many more. photo attribution: create-learning