The schools offering nursing assistant programs in Bloomington, Indiana that are approved by the ISDH Registry are shared on this page. Call to speak with a facility representative to get additional information that you need to become licensed in the state.
Ivy Tech Community College
200 Daniels Way, Bloomington, IN 47404
(812) 330-6121
http://www.ivytech.edu/bloomington/
For you to become a nursing assistant, it is very important that you should know what the different requirements are. According to the state rules, all those who want to become one should first be properly educated and trained in a ISDH recognized program. Course are required to provide a total minimum of 105 hours of instruction. This is generally split between 75 hours of clinical practice and 30 hours of coursework. It is very important that once you graduate from your training, you will be able to meet the hiring requirements of different healthcare facilities.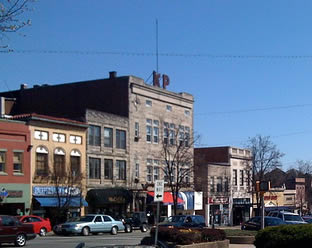 If you are able to graduate from a state-certified program, you will become eligible to apply for the license exams. These exams are conducted by the Ivy Tech Community College. Taking the exams is an important step because it will be the only way for you to get your name entered in the state's Nurse Aide Registry. The state of Indiana does not allow any nursing assistant to work in a nursing facility such as a nursing home as a CNA. Once your name is entered, you will have to maintain that status if you wish to continue your work.  Nurse aide licenses in this state need to be renewed every two years. One of the requirements for renewal is that you must have worked for at least 8 hours with pay during that time.
This city is the county seat of Monroe County. This city is also called by its locals as "B-Town". According to the census of 2010, their total population had reached up to a total of 80,405 residents, with a population density of 4,036/sq mile. Bloomington has a total area of about 23.36 sq miles, where almost all of it is land. Major roads that you can access from this city include State Routes 37, 45, 46, 48, and 446.
The IU Health Bloomington Hospital and the Baxter BioPharma Solutions are two of the largest employers in the city that are involved in health care. Other health care centers that are in Bloomington include Center for Advanced Laparoscopic & Bariatric Surgery, Internal Medicine Associates – Cardiovascular Testing, Back & Neck Pain Relief Center, Williams Bros Health Care Pharmacy, Center for Behavioral Health, Promptcare West, Bloomington Kidney & Hypertension Specialist, One City Center United Way of Monroe, First Health Care Group LLC, and many more. photo attribution: amyguth