Certified Nursing Assistant training classes located in Bethany, Oklahoma are found on this page. If you know of other training programs that are available in the area, please contact us and we will add them here.
Children's Center Nurse Aide Training Program
6800 NW 39th Expressway,
Bethany, OK 73008
(405) 440-9866
http://www.tccokc.org/
Becoming a nursing aide is the best option for those who wish to start a career in the medical field. Its training is very practical, quick, and affordable. For those who have problems with money, there are also training facilities that offer low cost training. Training programs are offered by different training facilities such as community colleges, nursing homes, hospitals, private training centers, and some are offered online.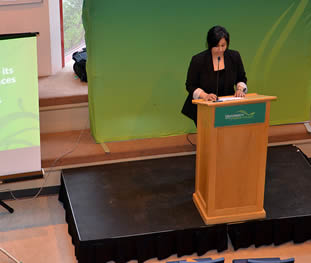 To complete a program, you must meet a minimum of 75 hours of classroom lectures and 16 hours of practical training. The programs will cover the basic nursing skills, infection control, emergency procedures, safety protocol, resident's rights and independence, communication skills, mental health, and human anatomy. During your training, you will be supervised by a registered nurse that is qualified to handle nursing aide students.
After you complete your training, you can then apply for the NNAAP exam. This exam will test you in both skill and knowledge. You must be able to pass both the written/oral test and the clinical skills evaluation to get your nursing aide certification. The exams for this state are handled by the state's Department of Health.
This exam is not only limited to those who were able to complete a state-approved training program. Nursing students, graduates, and foreign-trained nursing students may also apply for the exam without the need to undergo additional training. Nursing graduates are required to provide proof of their education such as a diploma or a transcript of record. For applicants that came from a foreign country, they must provide documents that show legal entry.
The state of Oklahoma also offers reciprocity to CNAs from other states. Applicants through this process must have an active status on the registry that they are listed as well as maintain a good standing with their state.
CNA certificates need to be renewed every 2 years. To be eligible for renewal, you must have worked for at least 8 hours as a paid nursing aide for the last 2 years. During your work, you must have been supervised by a registered nurse. The renewal forms are sent to your mailing address at least 1 month before your certification's expiration.
The state allows certified nurse aide workers that come from other states to apply for reciprocity. If your license is still active, you will not be required to take an exam or retrain. You can contact the Oklahoma State Department of Health by calling (405) 271-6868 for further details about this process and to get answers to other certification related questions.
Bethany is a part of Oklahoma County. It also belongs to the Oklahoma City metropolitan area. As of the last census that was taken there, their total population was around 20,307 people. They have a population density of 3,896.7/sq mile. They have a total area of 5.2 sq miles, where all of it is land.
Health care centers and providers that are located in the area include Take Care Clinic at select Walgreens, Allied Medical Centers, Mercy Health Center, Gilbert Medical Center, Mercy Physicians, Wellness & Longevity, Deaconess At Bethany, Deaconess Hospital – Senior-Mental Health Services, Unitus Center for Sexual Medicine, and many more. photo attribution: ufv