The health care facilities providing nurse aide classes in Bel Air, Maryland that are available for enrollment as of the making of this post are listed below. The list of schools shown on this page are the certification instructional courses that are approved by the state of Maryland.
Bel Air Health & Rehab Center
410 E. MacPhail Road
Bel Air, MD  21014
(410) 879-1120
The State of Maryland requires that those who want to work as a CNA in the state first enroll in training and apply to take a license exam. Training should be done in an approved school that provides at the minimum, 100 hours of combined classroom instruction, and clinical experience. Those who have attended instruction in another state need to apply for reciprocity to practice in the state. Along with applying to take the certification one is required to produce legal documents that prove that they have passes a license exam and have gained enough hours in the clinical environment and have proper I.D and health records.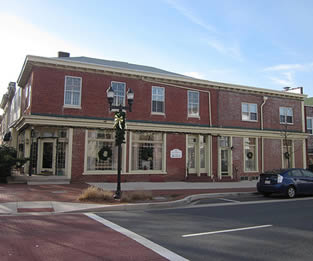 Getting a nurse aide license in Maryland will not only open you to the medical world, but it will also allow you to gain new degrees that you cannot without one. Once you receive your license, you will be able to choose to apply for advance degrees such as Home Health Aides, Dialysis Technicians, or Geriatric Nurse Aides. Each of these degrees has its own set of requirements.
For example, becoming a GNA will require you to undergo a state-approved GNA training program before your name is added to the GNA registry. These programs will consist of a total of 60 hours of training. Once you complete your training, the program facility will be the one who will inform the Board of Nursing that you have completed your training. The expiration dates for these degrees are on the same date as of your license. They will also last for only up to two years; this of course, maybe less for initial registration.  The licenses of Maryland will expire on the 28th day of the holder's birth month every other year.
This town is the county seat of Harford County. It is the principal town of the Bel Air-Abingdon, Maryland Micropolitan Area. During the 2009 census, the town's estimated population was around 10,368 people. This town was founded back in 1780 by Aquilla Scott. It was originally name as "Belle Aire". Two years after being founded, it then became the county seat of Harford County. This town has a total population area of 2.8 sq miles, where all of it is land. Its population density is estimated to be 3,587/sq mile.
Health care centers and providers whose services you can avail within the town include Harford Psychological Services, ARC Service, Open MRI of Bel Air LLC, Hanover Medical LLC, STD Test Express, DaVita Dialysis Center, Lakshmi P Baddela MD, Healthcare At Home LTD, Harford Health Services Inc., Millenium Healthcare Concepts, Aurora Health Care, and Angel Care. photo attribution: dougtone