The certified nurse aide programs in Bedford, Indiana that are shown on this page contain all the nursing assistant classes that are available as of the making of this page. If you have any questions about the school programs that are open for enrollment, please call the number below.
Eisele Education Services
705 Woodsferry Rd.,
Bedford, IN 47421
(812) 279-6936
White River Lodge LTD
3710 Kenny Simpson Lane,
Bedford, IN 47421
(812) 275-7006
If you want to become a nursing assistant, you must be able to comply with the state's requirements. Among them, one of the most important is being able to undergo proper education and training. You can only get these by enrolling in a state-approved training program. You can either enroll in CNA classes or a nursing program. Before enrolling in a program you will have to make sure that you have at least 30 hours of nursing classroom instruction and 75 hours of CNA skills duties in a health care setting. These programs can be found almost anywhere in the state because they are offered by a number of training institutions.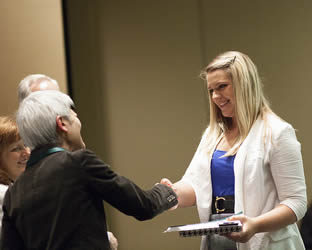 By completing a certified program, you will become eligible to apply for the license exams. The exams are handled by the Ivy Tech Community College. Their exams are composed of a written and a skills demonstration. You can also have an oral exam instead of a written one if you send a letter of request during your application. You will need to pass all the tests to get your name entered in the state's Registry. Passing the background check is one of the most important tasks to become a nursing assistant. Although it is not a requirement to get your name entered in the Registry, it is a law of the state. The background checks will be done at both federal and state levels. You will not be allowed to proceed and become a nursing assistant if you were convicted of certain crimes.
The City of Bedford is the county seat of Lawrence County. It was founded as the county seat of Lawrence County back in 1825. The town however, was not the original county seat. It was Palestine, which was only 4 miles south, at the time, from Bedford. According to the census of 2010, their total population was around 13,413 people. It has a total area of approximately 12.16 sq miles, where all of it is land. It has a population density of 1,157/sq mile. Major roads that you can use to get to the city are State Road 37, and U.S. Highway 50.
Examples of health care centers and providers that are serving this city include Harmony Health Services, Bedford Regional Medical Center, Med Shoppe Pharmacy, Hospitality House, Dunn Mental Health Center, Altman Foot & Ankle Clinic, Dunn Memorial Hospital, St Vincent Immediate Care, Aegis Women's Healthcare, Health Care Center, and Center for Behavioral Health, and many more. photo attribution: codnewsroom