The registry authorized certified nursing assistant programs found in Bath, Maine that are being  made available to students at this time are displayed here. For more information, please call the number below and talk with a representative of the school to see how you can get licensed.
Bath Adult Education
826 High Street, Bath, ME 04530
(207) 443-8255
http://bath.maineadulted.org/
Being a nursing assistant in the state of Maine is the best ways to jump start your career in the medical field. By becoming certified you will gain valuable experiences in the health care industry and at a low cost. During the job you will help the patient in terms of hygiene and other daily activities under the general guidance of a registered nurse.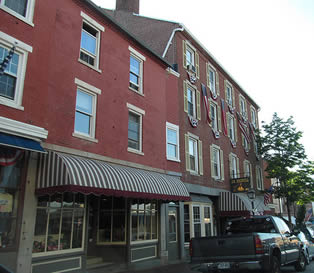 In order to be allowed to work in Maine as a CNA, your name must be in the state's Nurse Aide Registry. The Registry is a list of all the nursing assistants who were able to meet all of the state's requirements including passing the license exams. Those nursing assistants whose names are on Registry are allowed to work as certified nurse aides in any health care facility for long-term.
The license exams for this state are composed of a written and a skills demonstration. To get your name entered on Registry, you are required to pass all the exams. To pass the first part of the exams, which is the written exam, you will need to get a score of 70%. As for the skills demonstration, out of the 10 nursing skills, you need to perform 7 of those satisfactorily. If you want to continue your work, you will need to renew your license every two years. In order to be eligible for recertification, you must have worked for at least 8 hours within the last 24 months. Only those hours that were spend under the supervision of a registered nurse will be considered as valid.
This city is the county seat of Sagadahoc County. You can find it on the Kennebec River. Because this city is a port entry with good harbor, it was given the name of "City of Ships". This city is a part of the Portland–South Portland–Biddeford, Maine metropolitan statistical area. According to the 2000 census, their total population was around 9,266. They had a population density of 935.6/sq mile. The total area of Bath is approximately 13.2 sq miles, where 4.1 square miles of it is water.
Health care centers that are situated in the city include Mid Coast Medical Group – Internal Medicine, Occupational Health Associates of Maine, Coastal Dialysis Center, Winship Green Nursing Center, Coastal Cancer Treatment Center, Flaming Physical Therapy, Harcourt & Rice Massage Therapist, and many more. photo attribution: dougtone