One can find the latest nurse aide classes in Batesburg-Leesville, South Carolina that are available for enrollment on this page. Included in the list are all the state recognized facilities that are approved to provide certification training. Call to speak with an admissions representative to learn more.
Lexington County School District Three /Life Long Learning Center
101 West Columbia Avenue
Batesburg-Leesville, SC 29006
803-532-2141
According to federal and state laws, you can only work as a nurse aide in South Carolina if your name is on the Nurse Aide Registry. One of the ways to get into the Registry is by applying for reciprocity. This however, is only applicable to those who are already CNAs and are currently listed in another state's NAR.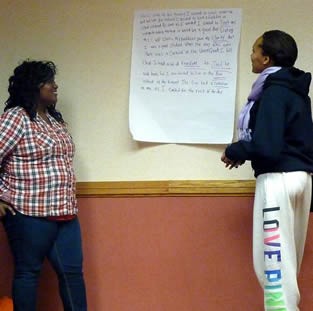 When applying for reciprocity, the applicant must have an active certification. He must also not have any records of abuse, neglect, or misappropriation of a patient's property. The reciprocity application packet can be downloaded from the Pearson VUE official website (www.pearsonvue.com). You may also call (800) 475-8290 if you do not have internet access. Aside from the application forms, the applicants must also submit his SS number, a certificate of endorsement from the state(s) he is registered in, a copy of his transcripts and CNA certification. In the interest of the patients, all applicants will be subjected to the federal and state background check for criminal records.
If you do not have any background as a nurse aide, then you will have to challenge the NNAAP exam. To be eligible to apply, you must first complete a 100-hour CNA program that must be approved by the state. Your training will consist of classroom instructions and clinical practice. During your training, you will be supervised by a NA instructor. Many of the training programs in South Carolina can be completed in 6-12 weeks of training.
As soon as you are done with your training, you can then apply for the exams. You can get the application packet from either your nursing aide instructor or by going online and downloading it. Aside from the application forms, you will also need to provide a photo ID, 2×2 pictures, a copy of your birth certificate and your social security card. If this is your first time, the payment fee for both the exams will be $101. The payment should be made in the forms of a money order, certified check, a Pearson VUE voucher, or a company check.
If you are able to pass both the written/oral exam, your name will be added to the SCNAR. You can also expect your new CNA card to be delivered to your address within 10 days after you passed the exams. If you wish to view your record on the NAR, you may visit the Pearson VUE website or at www.dhhs.state.sc.us.
This is a town that is a part of both Lexington and Saluda counties. It is also a part of the Columbia, South Carolina Metropolitan Statistical Area. According to the census of 2000, their total population had reached up to 5,517 people. This town has a total area of approximately 7.4 sq miles and a population density of 751.6/sq mile.
Health care centers that you can find in the area include Lexington Medical Center – Outpatient Services, Tri-County Home Health Care, Lexington County Community Mental Health Center, Lexington County, DDC- DNA Diagnostics Center, and G & G Treatment Center. photo attribution: create-learning