The nurse aide courses being offered in Arnold, Maryland that are available as of the making of this post are listed in detail below. If you have any inquiries about their certification training programs, please call the number provided below.
Anne Arundel Community College
101 College Parkway
Arnold, MD 21012
(410) 777-2560
http://www.aacc.edu/default.cfm
For you to become a certified nursing assistant in the state of Maryland, you must first complete one of the approved training programs. In the class you will learn basic skills of a nursing assistant as well as health care terminology, proper care techniques and safety protocols. The classes must be at least 100 hours of combined class instruction and hands-on practical experience in a medical setting to be accepted. Most programs will last from two months up to six. After completing a program you will be allowed to apply to take the state certification exam to be able to work as a nurses aide.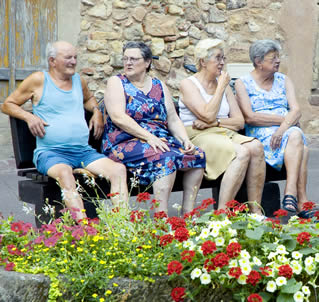 There are a lot of options for you to choose from once you become a licensed CNA. Getting a nurse aide certification will open new career opportunities such as becoming a dialysis technician, a geriatric nurse aide, a certified medicine aide, or even a home health aide. These additional certifications can allow you to be much for flexible when seeking employment and in some instances, earn more money.
Getting a GNA certification is a requirement if you want to work at a comprehensive care facility. To become one, you will need to apply for the GNA Registry. Like the process of becoming a nursing assistant, you will also need to pass a competency evaluation for this license. A CMA certification is another advance degree /certification that you may either add on top of your GNA certification or directly to your nurse aide certification. To become one, all you need is to pass a state-approved 60-hour program. Once you complete the program, the training facility that you enrolled in will be the one that will contact the Board. For more information, you can call them at 410-585-1990.
This census-designated place can be found in Anne Arundel County. It is located midway between Maggoty and the Severn Rivers. The area used to be a farm land that belonged to John Arnold. He was a war veteran of the War of 1812. According to the last census, their total population was around 23,422 people. It has a total area of 13.4 sq miles, where 2.6 square miles of it is water. You can see that nearby communities from Arnold are Annapolis, Cape St. Claire, Herald Harbor, Lake Shore, Parole, Pasadena, and Severna Park.
Health care centers that you can find located within the community area include Maryland Primary Care Physicians, Hessler Sheya Psyd, Spectrum Behavioral Health, Harbor Mental Health, Providence Center Inc., Arts & Sciences of Health, Annapolis Pediatrics, Spw Engineering, Maryland Primary Care Physicians LLC, Allergy & Asthma Associates, Maryland Primary Care Physicians LLC, and Chamberlain James M MD.