The certified nursing assistant classes in Apopka, Florida that are shown on this page are all the registry approved courses that you can enroll in as of the moment. For any questions about their school program, please call the number provided below.
Apopka High School Nurse Aide Program
555 West Martin Street,
Apopka, Florida 32712
(407) 905-5500
Taking the license examinations is the final step in becoming a nurse aide. You cannot find work in Florida as one if you do not have a CNA certification/license. The license exams for this state are conducted by Prometric. Their examinations are composed of two parts, which are the written and the skills demonstration exam. To get your name entered in the state's Nurse Aide Registry, you must pass all the tests, including the background checks for criminal records. These checks are done in order to protect the interest of the residents that you will eventually take care of. You can reach the registry by calling (850) 245-4125 with any questions you may have about certification or instruction.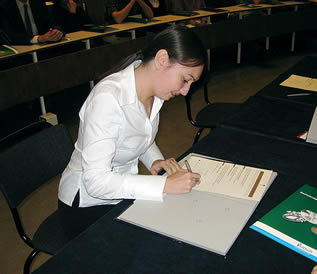 If you already have a license that was issued from another state, you can still welcome to work here since the state offers reciprocity to other nurse aides. An important thing to remember when applying for reciprocity or endorsement is that your license should still have an active status. You will also need to provide proof of your training and experience by showing them a copy of your certification, exam results, and the results for the background checks.
This city is a part of Orange County. It is also a part of Orlando–Kissimmee Metropolitan Statistical Area. The name of the city is actually an Indian word that means "Potato eating place".  The city is sometimes referred to as the "Indoor Foliage Capital of the World. According to the census of 2006, their total population was around 53,563. It has a total area of approximately 24.9 sq miles, and has a population density of 1,070/sq mile.
Health care centers that you can find in the area include G & G Treatment Center, Schroeder Katrina M DMD, Verne Chiropractic Clinic PA, DDC- DNA Diagnostics Center, American Home Companions Inc., MD Diagnostic Specialists, Hunt Club Medical Care, and many more. photo attribution: cristiano_betta