The state approved nursing assistant schools that are located in Addison, Illinois and being offered as of the moment are listed on this page. For more information about signing up for a certified nursing assistant class, please call the school number provided for you below.
College of DuPage
301 South Swift Rd., Addison, IL 60101
(630) 942-4600
Website: http://www.cod.edu/index.aspx
The Dupage Area Occupation Education System
301 South Swift Rd.,
Addison, IL 60101
(630) 691-7500
There are several different requirements that you must do before you are allowed to work as a CNA in this state. First of all, you have to receive the proper training and education before you are to handle any resident. For this reason, all aspiring nursing assistants are required to enroll in a state-approved nurse aide program. These programs are offered by different educational and training facilities such as colleges, nursing homes, community training centers, and even high school. To be accepted in those programs, you have to be physically capable of taking care of patients. The minimum age requirement for nursing assistants in the state is 16 years old.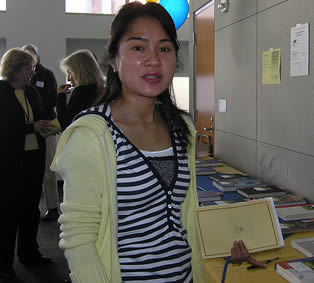 As a nursing assistant student, you will be spending a minimum of 40 hours of clinical training. Your training hours will be divided in to lectures and skills training. As a student, you will also have the chance to experience what it is really like in a healthcare setting. When you are in the clinical area, you will be under the supervision of a registered nurse. These experiences are believed to develop a strong foundation for the students. For those that have finished a training program from another state, you can try to apply for reciprocity.
After the completion of the training program, you may then apply for the license exams by sending in the needed documents along with the completed application forms. You can get the forms at www.idph.state.il.us/nar/home.htm, as well as the information on the needed documents. Unlike other states, when you pass the license exams, you will not receive a license or a certification. After passing all the tests, your name will be added to an online registry.
This is a village that is located in DuPage County. It is situated just west of the Chicago Metropolitan Area, on Salt Creek. The community was named after Joseph Addison in the early 1800s. According to the census of 2010, their total population was around 36,942 residents. It has a population density of 3,807.6 people per square mile. Addison has a total area of about  9.5 square miles, where all of it is land.
The Family Home Health Services is one of the biggest employers that you can find in the village. Examples of health care centers that you can find in the area include Family Home Health Services Inc., H B P Management LTD, Carestat Healthcare Services, Addison Medical Associates, Addison Medical Center, Premier Healthcare Limited, Suburban Surgery Center of Dupage, Health Care Providers Inc., Albright Health Services, Elmhurst Memorial Addison Health Center, GE Healthcare, and many more. photo attribution: sanjoselibrary