The certified nurse aide instruction training programs in Accident, Maryland are all listed in detail below. Included in the list are all classes that are approved by the state of Maryland. Call the phone number listed below to find out how to enroll in their program.
Northern High School
86 Pride Parkway
Accident, MD 21520
301-746-8668
Becoming a nursing aide is one of the fastest and ways to enter the medical field. Not only does its training last for only a couple of weeks, it will also not cost you that much. Training is a necessary step for becoming a state licensed CNA. Many people are using this step to get to a higher degree such as GNA, or a CMA. After you have graduated from a training program, you will have to pass a license examination that will test you on what you have learned. The testing is conducted by the Maryland Geriatric Nursing Assistant Testing Service and the Susquehanna Red Cross and they can be contacted at 866-257-6470. Once you have passed, the license will be valid up to two years. There is a $40.00 renewal fee for each two year period to remain listed with an active status.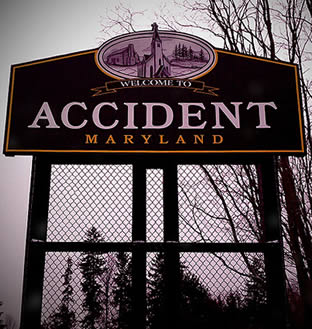 If you feel that you want to aim for a higher degree, then there are also advance certifications that you can add to your nurse aide certificate. Each of the advance degrees has its own set of requirements that you will need to meet. For Geriatric Nursing Aides you must pass the examination tests and meet the other federal requirements. Having a GNA certification is a must for all nursing aides who want to work in a licensed comprehensive care facility. Once you pass, you may still add another certification on top of that. If you want, you can become a Certified Medical Aide. The only ones who are able to apply for this certifications are GNAs who have at least 1 year of experience and have completed an approved medicine aide course.
This is a town that is a part of Garret County. This town was one of the earliest settlements in the western part of the state. According to the last census, their total population was around 325 people. It has a total area of 0.5 sq miles, where all of it is land.
Examples of health care centers and providers that you can find in the small town include Medical Rehabilitation System, Mankamyer, Kenneth DC – Mankamyer Chiropractic & Rehab, Wellspring Family Medicine, Fresenius Medical Care Bruceton Mills, and a few more. photo attribution: ameadows