The nurse aide classes open for students in Abbeville, South Carolina as of the moment are found below. For more information about enrolling in a school program, classroom schedules, or certification requirements, please call the number provided.
Abbeville Career Center (HST)
100 Old Calhoun Falls Road
Abbeville, SC 29620
864-366-9069 or 864-366-4774
To work as a CNA in South Carolina, you must first be certified. An individual is only considered certified if his name is listed on the SC Nurse Aide Registry. The NAR is a list of all the individuals who were able to meet the state and the federal's training and testing requirements.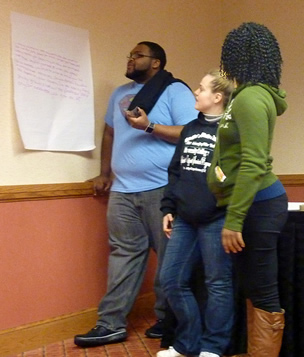 If you have never been certified as a nursing assistant before, then you must take both parts of the NNAAP examination. This means that you must pass the written/oral knowledge test and the skills evaluation portion. The NNAAP in this state is conducted by Pearson VUE, if you have any questions regarding the exam, you can contact them at (800) 273-3517.
To apply for the exam, you will need to attend and complete a state-approved CNA training program. These programs are offered by different institutions such as local colleges, nursing homes, hospitals, and private training facilities. Nursing students and nursing assistant candidates who received their training in another state may also apply for the exam.
The state of South Carolina is also open to CNAs who are registered in another state. If they wish to work in the state, they must apply for reciprocity. To do so, they must submit a completed Reciprocity application form, which can be downloaded at http://www.asisvcs.com/publications/pdf/074102.pdf. When applying, the applicant must make sure that his certification has not yet expired.
Your name on the SCNAR will remain there for 2 years. You will only be allowed to work as a nursing assistant so long as your certification is valid. To keep your name on the Registry, you must work for at least 8 hours every 24 months and submit the completed recertification forms. If you are still working in a nursing facility, the recertification fees will be paid by your employer. It is important that you renew your certification before it expires. An expired license can no longer be renewed. If you wish to reactive your certification, you must pass a competency exam.
The small city of Abbeville is the county seat of Abbeville County. It was named along with the county for the French town with the exact same name. This city was established back in 1764 by the French. According to the 2010 census, their total population was around 5,237. It has a total area of approximately 5.9 sq miles, where all of it is land. Its population density is 995.2/sq mile.
Examples of health care centers and providers that you can find serving the city include DDC- DNA Diagnostics Center, Walgreens Home Medical, CPAP, G & G Treatment Center, Diabetes Care Club, Long's Home Medical Equipment, Parrish Home Medical, and many more. photo attribution: create-learning