Training facilities in Ridgeland, South Carolina that you can find in the list below are all the certified nursing assistant classes that are being offered as of the moment. For more information, please call the number provided.
Beaufort/Jasper ACE-HST Program
80 Low Country Drive
Ridgeland, SC  29936
843-987-8107 or 843-987-1343
According to the Nursing Home Reformation Act, which is now part of the Omnibus Budget Reconciliation Act of 1987, all persons who wish to become a nursing aide must undergo the proper training and then take the National Nurse Aide Assessment Program exam. By passing the NNAAP exam, the nursing aide will get his name entered into the Nurse Aide Registry and be certified.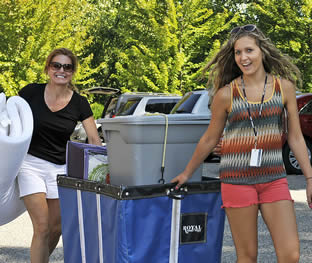 The NNAAP exam consists of a written examination and a clinical skills demonstration. For those who have difficulty in reading English, they may request to have an oral exam instead of the written version. Candidates are only given a maximum of 2 hours to pass the knowledge test and 30 minutes for the skills demonstration. If there are no technical problems, the results for each exam will be returned within 10 minutes after they have been sent for scoring. A failure in any part of the exam will mean a failed NNAAP exam. Each candidate will be given 3 attempts to pass all the tests. A candidate may apply to retake the exam he failed in after 45 days. If he fails after the third attempt, he will no longer be allowed to reapply unless he undergoes retraining.
The NNAAP exam is only available to those who were able to meet the federal and state's training requirements. One of the best ways to become eligible to apply is to complete a South Carolina-approved 100 hour training course. These courses take 6-12 weeks to complete. Other means of becoming eligible is to take Military Education, complete a CNA program that is offered in another state, and enroll in or complete a nursing education program.
Once you are listed in the NAR, your name on the registry will remain for a maximum of 2 years. In order to maintain your status, you must keep your certification current by renewing it before it expires. One of the requirements for renewal is to find work providing nursing and nursing-related care as a CNA, while under the supervision of a nurse or a licensed practical nurse. There is also a renewal fee of $28 that must be made payable to Pearson VUE. For those who are still working in a Medicaid-certified nursing home, their renewal fees will be paid for by their employers.
This is a town that can be found in Jasper County. Ridgeland is also the seat of the county. This town once belonged to Beaufort County. This town is also included in the Hilton Head Island–Beaufort Micropolitan Statistical Area. It has a total area of approximately 2.4 sq miles. According to the last census, their total population was around 2,518. It has a population density of 1,046.6/sq mile.
Examples of health care centers and professionals that you can find in the area include Diabetes Care Club, Beaufort-Jasper-Hampton Comprehensive Health Services Inc., Palmetto Eye Specialist, Bostick Earl Sr DMD & Assoc P a, Nivens Charles J MD PA, Ridgeland Eye Associates, Medical Guardian, Hilton Head Hospital, and many more. photo attribution: westconn