The certified nursing assistant school programs located in Benson, Arizona are listed on this page. The course listed here have met the acceptance of the Arizona State Board of Nursing. If you have questions regarding their programs, just call the number provided.
Good Samaritan Society Quiburi Mission
850 South Hwy 80,
Benson, AR 85602
520-586-2372
Map locations of the available CNA classes found in Benson, Arizona:
With the current high demand for nursing aides in this state, it is no wonder why more and more people are looking for a job as a nursing assistant. There are several different requirements that must be met before you can work as a nursing aide.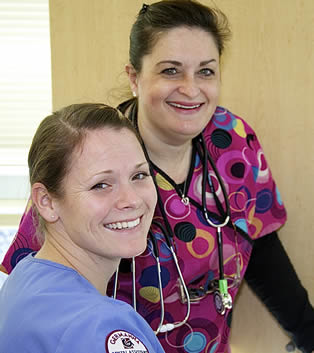 Among those, the most important are the completion of a state-approve training class, passing the state license exams, as well as passing the background checks. Aside from those, every applicant will be subjected to different tests to determine that they are fit to handle patients. When you schedule a time to take the certification exam you will need to complete a skills test and a written/oral test to become certified to work.
This city is a part of Cochise County. It is just a few miles from Tucson. According to the latest census, their population is estimated to be 4,934 people. Benson has a total area of 35.7 square miles, where all of it is land. Their population density is 138.2/sq mile. Major highways that you can access from there include Interstate 10 and State Route 80.
Examples of health care centers and providers in the area that you can access include Take Care Clinic at select Walgreens, Progressive Healthcare Group, Southeastern Arizona Behavioral Health Services Ad, Healthcare Innovations Inc. Business Office, and Caring Connections for Special Needs LLC. photo attribution: germannacommunitycollege